Advisors > Strategic Planning / Management Consulting > Succession / Transition / Exit Strategy
Tweet
Succession / Transition / Exit Strategy, Consultants & Advisors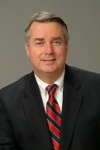 Jack Veale - PTCFO INC.
Succession / Transition / Exit Strategy in West Hartford, CT
Jack Veale is a nationally recognized business advisor, strategist, and speaker who earned his BS in Business Administration from Norwich University in Northfield, VT and his MBA from Boise State University, in Boise, Idaho, and his CMC (Certified Management Consultant) from the Institute of M...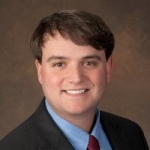 Blake Head - BDO USA, LLP and BDO Capital Advisors, LLC
Succession / Transition / Exit Strategy in Atlanta, GA
Blake Head is a Senior Manager with BDO USA, LLP and also works as a Vice President for BDO's Corporate Finance affiliate, BDO Capital Adviso...
Summit Business Advisors - 530-836-1570
ESOP Marketplace connects you with local Succession / Transition / Exit Strategy
Ensure Employee Satisfaction With A Sound Transition/Succession Strategy

An ESOP is a great way to ensure continued employment for all the workers in your company throughout an ownership transition; it's also a good way to structure benefits without tying up company cash flow. Overall, companies that properly implement an ESOP benefit from better worker morale, higher productivity, improved profitability, and a number of other advantages.
However, all of this can be undone if employees aren't properly educated about the benefits of an ESOP, and end up feeling slighted or treated unfairly during the process. There are numerous pitfalls that await a careless ESOP administrator, such as plans that disproportionately benefit older employees while freezing new hires out of dividends and stocks.
With a skillful succession transition expert, you can conduct a thorough transition plan and leadership development to make sure that all of your employees, past, present, and future, are rewarded for their hard work and loyalty. Proper succession planning, transition management and a well-thought-out exit strategy for current ownership can be achieved with advice from our listed transition/succession advisors.