Advisors > ESOP Accounting & ESOP Accountants
Dan Markowitz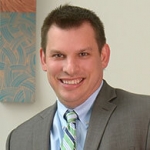 Name: Dan Markowitz
Company: Boulay
Title: ESOP Leader
Email: dmarkowitz@boulaygroup.com

p: 952.841.3027
f: 952.841.2946

Message this advisor
Send this advisor a private message (esopmarketplace.com email).

Add this advisor
Add this advisor to your Process Map
We currently have no blog posts for Dan Markowitz.
Dan is our firm's ESOP practice Leader. When Dan is not solving a client problem, you will find him spending time with his family, golfing, traveling, as well as coaching and playing hockey.
Education
Expertise
Dan specializes in audit and other financial reporting engagements for public, private and ESOP-owned clients in a variety of industries including retail, engineering, professional services, real estate, and manufacturing and distribution. Dan analyzes business operations to provide recommendations for enhancing overall business performance, and he provides financial and consulting services to ESOP companies, including ESOP feasibility studies, ESOP sustainability projects, repurchase obligation studies, and managing annual ESOP administration. Dan also leads the due diligence team in evaluating the financial and operational reporting system of acquisition target companies, and he assists clients with merger and acquisition activities, including deal structuring, tax impact of transaction, and quality of earnings reports.
We have not uploaded any case studies yet. Please check back soon.
We have not uploaded any articles yet. Please check back soon.
There are currently no ratings.
Views this week: 11
Views this year: 47
Views: 47