Advisors > ESOP Accounting & ESOP Accountants
Blake Head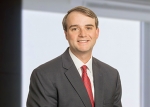 Name:
Blake Head
Company:
BDO USA, LLP and BDO Capital Advisors, LLC
Title:
Managing Director-ESOP Advisory Services Leader
Email:
bhead@bdo.com
p:
404-979-7122
f:
404-688-1075
1100 Peachtree Street NE
Suite 700
Atlanta, GA 30309
View on a map


Message this advisor
Send this advisor a private message (esopmarketplace.com email).

Add this advisor
Add this advisor to your Process Map
We currently have no blog posts for Blake Head.
Blake Head is a managing director and leader of BDO's ESOP Advisory Services practice and also works with the Corporate Finance affiliate, BDO Capital Advisors, LLC. He has more than 14 years of corporate financial advisory experience and has provided services to clients for a variety of purposes, including valuation analyses for leveraged and unleveraged employee stock ownership plans (ESOPs); review of strategic alternatives for owners considering an exit; and advisory services related to the sale, merger, and divestiture of privately-held companies. Blake also leads the firm's People and Organizational Strategy Group, which is comprised of Global Employer Service's Compensation Consulting, Workforce in Transactions and ESOP Advisory practices. This Group assists clients with lifecycle events such as succession planning, acquisitions, divestitures, right-sizing or restructuring by bringing strategic people and organizational challenges to the forefront.

Blake has experience in compensation matters, including benchmarking and surveying projects; design and implementation of performance management review systems; and the design and implementation of performance incentive plans for executive, non-executive, and sales employees. Blake has worked with both for-profit and tax-exempt entities. He has consulted with a variety of manufacturing, retail, technology, and oil and gas industry firms in the area of compensation and broad-based rewards. In addition, Blake has extensive experience in auditing and consulting on qualified retirement plans. His background includes public company audits and 404 work, auditing qualified retirement plans, internal control reviews, and preparation and review of Form 5310, 5330, and 5500 and Summary Annual Reports (SARs).
Education
B.S. in Accountancy, University of Alabama – Culverhouse School of Accountancy
Certified Public Accountant
FINRA Series 63 and 79
ESOP Association Member
National Center of Employee Ownership Member
American Institute of Certified Public Accountants Member
Member of the GA Society of CPA's Young CPA Advisory Council
AICPA Employee Benefit Plan Conference Planning Committee (Former Member)
AICPA Employee Benefits Tax Technical Resource Panel (Former Member)
We have not uploaded any case studies yet. Please check back soon.
Frequently Asked Questions Related to Employee Stock Ownership Plans (ESOPs)
Employee ownership can be an attractive option for owners looking to sell their business while maintaining their legacy and protecting the wellbein Read the full article >
The Fallacy of the December 31 Closing for ESOP Transactions
While many businesses and their owners wish to close an Employee Stock Ownership Plan (ESOP) transaction by or on December 31, the importance of do Read the full article >
Employee Stock Ownership Plans Gain Traction in the Construction Industry
The National Center for Employee Ownership (NCEO) publishes an annual list of the nation's 100 largest employee-owned companies. Co Read the full article >
Why ESOPs Are Becoming More Popular Among Architecture and Engineering Firms
Every year, the National Center for Employee Ownership (NCEO) publishes a list of the nation's 100 largest employee-owned companies. In 2020, Read the full article >
Unlocking Liquidity: Selling Your Business to an ESOP
An employee stock ownership plan – better known as an ESOP - can be an attractive and tax efficient alternative for owners of private compani Read the full article >
Incentivizing the Next Generation of Leadership with an ESOP
In addition to its well-known structural benefits, an ESOP can be an extremely attractive incentive plan for business owners who have a pool of str Read the full article >
Empowering Government Contractors through Employee Ownership: Revisiting ESOP Benefits
Employee Stock Ownership Plans (ESOPs) are the most common and successful employee ownership model in the U.S. and have become a popular alternativ Read the full article >
There are currently no ratings.
Views this week: 18
Views this year: 386
Views: 5,087