Advisors > ESOP Consultants
Scott Leach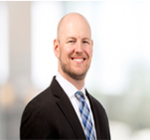 Name:
Scott Leach
Company:
BDO USA, LLP and BDO Capital Advisors, LLC
Title:
Director
Email:
scleach@bdocap.com
p:
760-525-2506
f:
515 Congress Ave
Suite 2600
Austin, TX 78701
View on a map


Message this advisor
Send this advisor a private message (esopmarketplace.com email).

Add this advisor
Add this advisor to your Process Map
We currently have no blog posts for Scott Leach.
Scott Leach is a Director with BDO Capital Advisors, LLC. He has more than 10 years of experience in banking, leveraged lending and accounting including 5 years of ESOP specific consulting work. At BDO, Scott assists with business development for the ESOP Advisory Group and the execution of transactions.
Education
ICENSES & CERTIFICATIONS
FINRA Series 63 and 79
Certified Equity Professional (CEP)
PROFESSIONAL AFFILIATIONS
ESOP Association
National Center for Employee Ownership
Association for Corporate Growth
EDUCATION
B.A., Economics, University of California San Diego
Expertise
Scott joined BDO after serving as a Senior Consultant with another firm helping lead the ESOP consulting and transaction execution efforts of the organization. Scott was responsible for initial ESOP education, feasibility studies, financial modeling and transaction execution for newly formed ESOPs and second stage transactions.
We have not uploaded any case studies yet. Please check back soon.
We have not uploaded any articles yet. Please check back soon.
There are currently no ratings.
Views this week: 11
Views this year: 284
Views: 803