Advisors > Strategic Planning / Management Consulting
Strategic Planning / Management Consulting
Leadership Development
Succession / Transition / Exit Strategy
Tweet
Strategic Planning / Management Consulting, Consultants & Advisors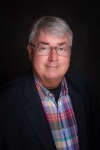 Jack Veale - PTCFO INC.
Strategic Planning / Management Consulting in West Hartford, CT
Jack Veale is a nationally recognized business advisor, strategist, and speaker who earned his BS in Business Administration from Norwich University in Northfield, VT and his MBA from Boise State University, in Boise, Idaho, and his CMC (Certified Management Consultant) from the Institute of M...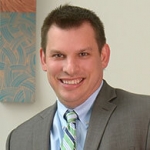 Dan Markowitz - Boulay
Strategic Planning / Management Consulting in Eden Prairie, MN
Dan is the leader of Boulay's ESOP practice. He specializes in audit and other financial reporting engagements for public, private and ESOP-owned clients in a variety of industries including retail, engineering, professional services, real estate, and manufacturing and distribution. Dan ...
ESOP Marketplace connects you with local Strategic Planning / Management Consulting
For A Smooth Ownership Transition, Consult The Best Strategic Planning Advisors

Sometimes, business owners who are planning to retire decide to avoid selling their company, since new ownership can lead to lay-offs and loss of income for employees. For business owners who instead choose to pass the company on to their loyal employees by implementing an ESOP, it's essential to explore all the consequences this decision can have on the future growth of the company. Once the first ESOP transaction has taken place, the management team needs to begin creating its own vision for repaying the ESOP debt, and growing the business for its own retirement. As the founder retires and leaves the business, it becomes essential to set up a long range plan that everyone agrees with. In some cases, the management team has the internal experience to successfully develop and implement such a long range plan. For others, having the right advisors who understand what an ESOP is all about can ensure sustainability for future ESOP participants.
A long range plan should include milestones for growth and profitability. It should also include a vision that encourages the ESOP beneficiaries to engage in an ownership culture. Other items in a long range plan include planning future cash flow, employee benefits, improving executive retention or increasing management effectiveness. A proper advisor should offer sound advice, while helping the management team work through all the scenarios during this potentially disruptive transition. Strategic planning and management consulting experts listed on EsopMarketplace have all been highly rated by their clients, so you will always know what your company is getting into.
Whether you are considering being an ESOP, or are an ESOP, there are times when a business needs a good advisor that they don't already have. Our MANAGEMENT CONSULTANTS and other categories represent the best advisors we could find. Our ESOP Advisors have been checked and vetted to assure business owners and their advisors that the person they are looking at is competent, trustworthy and respected in the ESOP Community. There are hundreds of Advisors out there offering ESOP related advice, but we have invited only the few who REALLY do many ESOPs to be placed on this site. As you look at the maps, you will see different colors or levels of pins on the page. Those pins in Blue or Red have financially participated in this website to assure the reader that they are committed to ESOPs, are continually educated themselves to keep up with the ever changing laws and practices, and want you to know they are equally committed to helping you with your ESOP or company issues. The Blue and Red pins also represent they have exposed themselves to the condition of having their references checked and shared with you. The staff at ESOP Marketplace check the references by calling and interviewing them, and then asking them to rate the participant on a scale of 1-5, 5 being the highest rating. Knowing more about an advisor before you select them will help reduce, but not eliminate the risks of hiring a professional ESOP Advisor. Our Advisors and Users agree to our terms and conditions by using our family of websites.