Advisors > Strategic Planning / Management Consulting > Leadership Development
Tweet
Leadership Development, Consultants & Advisors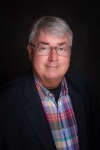 Jack Veale - PTCFO INC.
Leadership Development in West Hartford, CT
Jack Veale is a nationally recognized business advisor, strategist, and speaker who earned his BS in Business Administration from Norwich University in Northfield, VT and his MBA from Boise State University, in Boise, Idaho, and his CMC (Certified Management Consultant) from the Institute of M...
ESOP Marketplace connects you with local Leadership Development
Leadership Development is the foundation of employee ownership and ESOP sustainability

At a midmarket company, every employee counts and every manager needs to be on the ball. One of the most effective ways to improve profitability is through improvements to employee morale and productivity, and this can't be achieved without effective management and talented executives. Unfortunately, as they attempt to encourage leadership development and attempt to retain their best executives, midmarket companies can find themselves in a bind - the best talent will always be in danger of being poached and lured away to bigger and more wealthy companies, while those executives that remain will be the less effective ones. This is why ESOPs can be an integral part of leadership development at your company, and the crucial factor that allows you to retain effective managers by offering them ownership stakes and benefits, while keeping costs manageable. An incentive in the form of an ESOP can be the thing that keeps your best executives from jumping ship. Contact one of our experienced ESOP advisors to see how you can use an ESOP as part of your leadership development strategy.