Advisors > Strategic Planning / Management Consulting > Succession / Transition / Exit Strategy
Jack Veale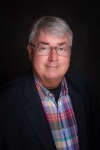 Name:
Jack Veale
Company:
PTCFO INC.
Title:
Owner
Email:
jackv@ptcfo.com
p:
860.232.9858
c:
860-916-3544
f:
860.232.9438
48 Walkley Road
West Hartford, CT 06119
View on a map







Message this advisor
Send this advisor a private message (esopmarketplace.com email).

Add this advisor
Add this advisor to your Process Map
Fostering Sustainability at ESOPs
Business Life Cycle: ESOP Sustainability - Succession Shirtsleeves to Shirtsleeves in three Generations By Jack Veale, President, PTCFO, Inc The Business Life Cycle of a company involves not only a...
Read the blog post >
Comparing generations of business owners
Continued from Fostering Sustainability at ESOPs We usually relate these generational issues to observations found in the history of Westvaco Corporation.  By the year 2000, Westvaco wa...
Read the blog post >
Kelso/Long: The First-Hand Story from Norm Kurland
The legendary meeting in November 1973 between economist Louis Kelso and Senator Russell Long was the key moment when ESOPs stopped being merely an esoteric financial instrument, and began their path ...
Read the blog post >
See Chris Best at the NCEO Seminar
Chris Best, our most recent addition to the ESOP Marketplace, will be presenting at the upcoming National Center for Employee Ownership seminar. The National Center for Employee Ownership (NCEO) is...
Read the blog post >
New ESOP Webinar Video On ESOPMarketplace
Jack Veale, founder of ESOP Marketplace, recently gave a video presentation on behalf of the Ohio Employee-Owned Network, part of the Ohio Employee Ownership Center at Kent State University. Mr. Ve...
Read the blog post >
PTCFO Authors Articles On Corporate Governance
PTCFO Authors Articles On Corporate Governance PTCFO, Inc., is a nationally known financial and management advisory firm that, for over 20 years, has established a reputation for deep knowledge of ...
Read the blog post >
PTCFO's Strategic Planning Workbook For Family Owned Businesses
PTCFO's Strategic Planning Workbook For Family Owned Businesses PTCFO Inc., the company created and headed by ESOP Marketplace founder Jack Veale, has a mission of helping closely held and family b...
Read the blog post >
What Do Employees Get Out of an ESOP?
Are your employees financially prepared for retirement? Many are not, as a result, they outlive their savings and have to depend on others in their old age. In recognition of this reality, many own...
Read the blog post >
Jack Veale is a nationally recognized business advisor, strategist, and speaker who earned his BS in Business Administration from Norwich University in Northfield, VT and his MBA from Boise State University, in Boise, Idaho, and his CMC (Certified Management Consultant) from the Institute of Management Consultants, and his Family Business Advisor Certificate, and Fellow designation from the Family Firm Institute.
Connect with Jack on LinkedIn
Jack authored "Creating Strategic Innovation," a workbook that guides companies to sustainable sales growth and profitability using teams. Jack and his group have assisted hundreds of companies in many industries, offering solutions with strategic planning, exit/succession planning, corporate governance, mediation and crisis management. These activities involve an initial assessment, identifying 119 different operational, financial, strategic and cultural issues to determine what are the top issues to tackle. Follow-up implementation assistance is usually encouraged, but not required. They also provide management assistance to emerging growth companies in need of business planning, fund raising, and board formation. The group also mediates conflicts with partners, family members and colleagues. Jack is a nationally known speaker on privately held, ESOP, or family business issues and the challenges their businesses face in this highly competitive environment. His career began in Idaho, where he served a high growth family owned business for 12 years. Jack served in various operational, general management, IT and financial positions, concluding as their CFO by age 30. Jack formed PTCFO, Inc. after leaving Idaho. He has formed and served on several non-profit and for-profit boards, and has served as President of the Connecticut Chapter of the National Association of Corporate Directors (NACD). He has been a member in many associations including: Institute of Management Consultants, Family Firm Institute, The ESOP association, the National Center for Employee Ownership, the Connecticut Venture Group, The Attorneys for Family Held Enterprises, Rotary Club International, Alliance of Mergers & Acquisition Advisors, and many other associations. Jack and his wife Laurie have been married 30+ years and have two children.
PTCFO, Inc.
48 Walkley Rd
West Hartford, CT 06119-1345
(860) 232-9858
(860) 232-9438 Fax

www.ptcfo.com
Education
NORWICH UNIVERSITY, Northfield VT, BS/BA 1976
BOISE STATE UNIVERSITY, Boise ID, MBA 1987
Expertise
Ownership and Management Succession - www.ptcfo.com
Company Boards and Director Searches - www.directorsmarketplace.org
Fiduciary Training - www.ESOPTraining.com
Business to Business - www.esopb2b.com
Ownership Culture - www.esopownershipculture.com

The CEO/Partners have done their homework
The CEO/Partners have done their homework. Their startup is not really a startup anymore as they have tested the waters, done their research,... Read the full case study >

ESOP Governance and their Ownership Culture
Governance in the Dictionary means: "to Govern." The Dictionary term for Govern is: "to direct the actions and behaviors of Read the full article >

Maximizing ESOP Valuation Values
To maximize the value of a company, reliable projections from a reliable management team is the most common predictor of success. Valuation f Read the full article >

ESOP Governance Basics
In the world of corporate tax returns, there are about 6 million tax returns filed each year with about half being C-Corps and the other S-Corps. Read the full article >

What's an ESOP? A Holistic View
What's an ESOP? There are a number of articles on the legal translation of the answer for "What is an ESOP?" and yet they d Read the full article >

Leadership Development vs Management Training
In simple terms, Management Training is the process of educating the pupil with best practices, skills development, and management theory. Le Read the full article >

How ESOPs can help with Family Business Transitions and Estate Planning
Sometimes, families working in the business have conflicts caused by the differences with behaviors and expectations. Some of these famil Read the full article >
ESOP/Family Succession
Over the next 10 years, over 50% of the privately held, family owned or ESOP businesses will be changing ownership. Are you one of Read the full article >
Joe Loughran, Chairman, Airline Hydraulics





Jack did a fabulous job for us. I was the CEO of an ESOP company with a CEO succession dilemma. I was having trouble moving forward with what needed to happen due to some complicated family dynamics. Jack recommended a 2-day retreat for 30 leaders in our company. Jack worked incredibly hard from 8am to 7pm both days, keeping everyone energized and at the end of the second day we had achieved complete agreement among all parties that of the top 10 company issues, identifying my successor was by far the most critical. Jack lit a fire under me to make some tough decisions and this resulted in a series of events that resulted in an increase of the value of our ESOP stock by 1000%. The reason for 4 instead of 5 is that Jack can be very direct and tends to ruffle some feathers with some of the more sensitive types. But as far as results are concerned, he earned 5 stars.
Marshall Jespersen, Former CEO and current Chairman of the Board at International Cars





We worked with Jack since before the company became ESOP-owned in 2000. Jack brought a strong sense of strategic vision for company and the elements needed to assure that we succeeeded in executing on the strategy. This is a talent that is often over looked in our industry; this is what enabled our ownership transition to be successful.
Views this week: 14
Views this year: 431
Views: 9,147