Advisors > TPA (Third Party Administration) > ESOP Administration
Jackie Salmon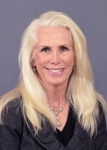 Name:
Jackie Salmon
Company:
OneAmerica Companies
Title:
Field VP
Email:
jackie.salmon@oneamerica.com
p:
317-285-6540
f:
1 American Square
Indianapolis, IN 46282
View on a map


Message this advisor
Send this advisor a private message (esopmarketplace.com email).

Add this advisor
Add this advisor to your Process Map
We currently have no blog posts for Jackie Salmon.
Jackie J. Salmon, A.S.A., M.A.A.A. is Field Vice President of Consulting Services with the actuarial and employee benefits consulting firm of McCready and Keene, Inc., a OneAmerica company. Ms Salmon serves on the Administration Advisory Committee of The ESOP Association, serves on the Advisory Committee of the Indiana Chapter of The ESOP Association, and is a member of the NCEO. She has been with McCready and Keene since 1985 and in the field of retirement since 1981.
Education
Ms. Salmon received her B.S. degree in Education, cum laude, from Indiana University, and her M.S. degree in Education from Indiana University. She is an Associate of the Society of Actuaries, and a Member of the American Academy of Actuaries.
Expertise
Ms. Salmon performs sales, consulting and special projects on all types of qualified and non-qualified retirement plans, including both defined benefit and defined contribution plans.
Preparing for a close
A new ESOP was preparing for its closing. The 100% owner was trying to decide whether to take a 1042 election and defer the capital gains (which... Read the full case study >
ESOP has a 404 deduction issue
OneAmerica was involved in a finalist presentation for a prospective 401(k) and DB client (1 401(k) $25mm, 2 DBs totaling $25mm). As it turne... Read the full case study >
Re-Balancing an ESOP
A long-standing OneAmerica ESOP client wanted to add rebalancing to their ESOP. Rebalancing is a technique used in ESOPs that have both stock... Read the full case study >
We have not uploaded any articles yet. Please check back soon.
There are currently no ratings.
Views this week: 2
Views this year: 209
Views: 6,663