Advisors > ESOP Ownership Culture
Tweet
ESOP Ownership Culture, Consultants & Advisors
Kirsti Tcherkoyan - Options4Growth
ESOP Ownership Culture in Walnut Creek, CA
Kirsti is the CEO and Co-founder of Options4Growth. She provides the inspiration and direction for the creation and execution of strategic plans with our clients. An experienced Chief People Officer, she is passionate about building great companies for people to work at. Prior to fo...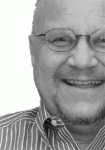 Tom Potts - Fiduciary Trust Services Inc.
ESOP Ownership Culture in Indianapolis, IL
Tom is a CPA and former owner of several CPA firms in central Indiana. His experience in independent auditing, valuation review, and mergers & acquisitions serves him well as he discharges his duties as an independent fiduciary and trustee for ESOPs throughout the U.S. Mr. Potts...