Advisors > Company Directors, Governance
Company Directors, Governance
Board Development
Director Certificate / Training
Internal Trustee Advisory Services
Plan Sponsor Issues
Tweet
Company Directors, Governance, Consultants & Advisors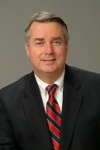 Jack Veale - PTCFO INC.
Company Directors, Governance in West Hartford, CT
Jack Veale is a nationally recognized business advisor, strategist, and speaker who earned his BS in Business Administration from Norwich University in Northfield, VT and his MBA from Boise State University, in Boise, Idaho, and his CMC (Certified Management Consultant) from the Institute of M...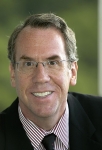 Daniel Reser - Fiduciary Services, inc
Company Directors, Governance in San Rafael, CA
Mr. Reser has been a corporate fiduciary for corporate securities and reorganization transactions as well as trustee and custodian of retirement plans for over 25 years. Before founding Fiduciary Services, Inc. he was active for 17 years in Los Angeles as a Vice President and manager of corpor...
Internal Trustee -
ESOP Marketplace connects you with local Company Directors, Governance
Do You Have a Board That Will Sustain the Company?

An NCEO study showed that ESOP companies that pass through several generations of management have boards with independent directors, and have an independent trustee. For family businesses in an ESOP, having these governance structures reduce conflicts and improve management effectiveness. Independent directors do not want to fire the CEO or their key people. They do want to join a board where management is motivated to grow the company, and are asking their board to help them.
Our ESOP advisors and Trustees are well versed in corporate governance and can help boards improve their governance structures and meetings. Good corporate governance practices are essential to maintaining good communication within the company, exhibiting flexibility in dealing with challenges, and making sure that decisions are made after careful consideration, disseminated at all necessary levels and implemented quickly and effectively.
In order to streamline the decision-making process, discover inefficiencies and blind spots, and improve performance at all levels, a forward-thinking corporate board always seeks to find the cutting edge in effective governance practices. On our site, we offer listings for companies and advisors who have extensive experience helping corporate boards improve their practices, and they will help your company, as well.
If you are looking for qualified directors, click here to go to our sister site, www.directorsmarketplace.org