Advisors > Wealth Management
Wealth Management
1042 Rollover Advisors
ESOP Investment Advisors (including 401k's)
Family Office Services
Institutional Trustee
Private Banking
QRP Advisors (Qualified Replacement Property)
Retirement Plan Services/Advisors
Tweet
Wealth Management, Consultants & Advisors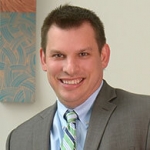 Dan Markowitz - Boulay
Wealth Management in Eden Prairie, MN
Dan is the leader of Boulay's ESOP practice. He specializes in audit and other financial reporting engagements for public, private and ESOP-owned clients in a variety of industries including retail, engineering, professional services, real estate, and manufacturing and distribution. Dan ...
ESOP Marketplace connects you with local Wealth Management
For Retiring Shareholders, Wealth Management Advice You Can Trust
Personal financial planning is an enormous field with myriads of options, and it can be difficult to navigate for any but the most experienced wealth management experts who, in addition, have a thorough understanding of ESOPs. Finding the right wealth management advisor is a critical decision that will affect your peace of mind as you journey through your retirement years. Our wealth management advisors have passed rigorous exams to stay on top of the changing landscape of investment strategy.
They have also guided both business owners and their retiring employees to ensure safe placement of their retirement money for future years. Whether you have $50,000 or $50 Million in retirement, our advisors would offer you the appropriate solutions for your needs. The ESOP Wealth Management and ESOP Banking experts listed on our website come highly recommended by their current and former clients; with their advice and guidance, you will sleep knowing that your company's future is in safe hands.
Whether you are considering being an ESOP, or are an ESOP, there are times when a business needs a good advisor that they don't already have. Our WEALTH MANAGEMENT and other categories represent the best advisors we could find. Our ESOP Advisors have been checked and vetted to assure business owners and their advisors that the person they are looking at is competent, trustworthy and respected in the ESOP Community. There are hundreds of Advisors out there offering ESOP related advice, but we have invited only the few who REALLY do many ESOPs to be placed on this site. As you look at the maps, you will see different colors or levels of pins on the page. Those pins in Blue or Red have financially participated in this website to assure the reader that they are committed to ESOPs, are continually educated themselves to keep up with the ever changing laws and practices, and want you to know they are equally committed to helping you with your ESOP or company issues. The Blue and Red pins also represent they have exposed themselves to the condition of having their references checked and shared with you. The staff at ESOP Marketplace check the references by calling and interviewing them, and then asking them to rate the participant on a scale of 1-5, 5 being the highest rating. Knowing more about an advisor before you select them will help reduce, but not eliminate the risks of hiring a professional ESOP Advisor. Our Advisors and Users agree to our terms and conditions by using our family of websites.