Advisors > ESOP Financing > Mezzanine Financing
Tweet
Mezzanine Financing, Consultants & Advisors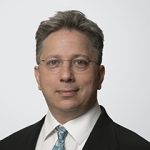 David Surbeck - Holland & Knight LLP
Mezzanine Financing in Philadelphia, PA
David Surbeck represents lenders and borrowers in financing transactions from initial ESOP leveraged financings, through refinancing and restructuring stages an...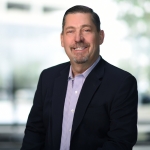 Christopher Kramer - Acuity Advisors
Mezzanine Financing in South Coast Metro, CA
Chris brings to Acuity Advisors and its clients over 30 years of financial advisory and investment banking experience. He has extensive expertise in structuring and negotiating transactions across a wide variety of industries, and has prepared financial opinions addressing the value of common ...
Acuity Advisors -
ESOP Marketplace connects you with local Mezzanine Financing
ESOP Mezzanine Financing: For ESOP companies seeking to acquire higher levels of leverage than commercial banks can offer, Mezzanine Financing exists. Mezzanine financing is a bridge between commercial banking and private equity. This form of financing refers to subordinated debt or preferred equity as a claim on a company's assets which is senior only to that of the common shares. Mezzanine financings can be structured either as unsecured and subordinated debt or preferred stock. Mezzanine Financing is much more expensive in financing because of the risks Mezzanine Financiers take to loan money to companies. While they may offer lower interest rates for the notes the company borrows, it also adds "kickers" or incentives such as warrants or preferred stock to reach their own goals of internal rates of return. Usual companies for this kind of funding have high growth characteristics and strong cashflows.