Advisors > ESOP Valuation
Christopher Kramer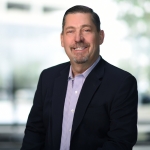 Name:
Christopher Kramer
Company:
Acuity Advisors
Title:
Managing Director
Email:
ckramer@acuityadvisors.com
p:
714.444-3833
f:
6 Hutton Center Drive, Suite 860
South Coast Metro, CA 92707
View on a map


Message this advisor
Send this advisor a private message (esopmarketplace.com email).

Add this advisor
Add this advisor to your Process Map
Chris Kramer is speaking at the 2015 Vegas ESOP Conference
Chris Kramer will join Philip J. Carstens, Jr. of K&L Gates LLP and Ted M. Becker of Drinker, Biddle & Reath LLP, in a Panel discussion of "Surviving a DOL Investigation" Friday, November 13, ...
Read the blog post >
ESOP: Let Them Eat Cake and Have It Too!
Let's face it, you've been running the company a long time. Maybe you started or bought into it, or were lucky enough to inherit it. Maybe you've been the person most responsible for its success. D...
Read the blog post >
ESOP in Practice: How Does it Really Work?
If you didn't read my last article, you may want to check the September/October issue of BoxScore to get the background on the pros and cons of establishing an employee stock ownership plan (ESOP). If...
Read the blog post >
Chris brings to Acuity Advisors and its clients over 30 years of financial advisory and investment banking experience. He has extensive expertise in structuring and negotiating transactions across a wide variety of industries, and has prepared financial opinions addressing the value of common and preferred stock, various debt securities, intangible assets of all types, the fairness of certain transactions, and the value of a wide variety of non-traditional types of assets.
Chris in past years was the director of financial opinions for Pacific Corporate Group, a private equity advisory firm, and spent over five years with Marshall and Stevens, Inc., a national valuation firm. He has also held positions as a commercial loan analyst for a major southern California S & L, and various positions in the insurance, advertising, and retail industries.
He is past president of the Los Angeles Chapter of the Young Entrepreneurs Organization, and has been a part-time lecturer at California State University, Long Beach in the Finance Department. He has spoken before various groups of attorneys, accountants, and business owners.
Education
Bachelor of Science degree in Finance from California State University, Northridge; MBA with a Finance concentration from the University of Southern California. Chris holds the Chartered Financial Analyst (CFA) designation, and is an Accredited Senior Member of the American Society of Appraisers (ASA).
We have not uploaded any case studies yet. Please check back soon.
We have not uploaded any articles yet. Please check back soon.
There are currently no ratings.
Views this week: 10
Views this year: 556
Views: 8,073