Advisors > ESOP Financing > ESOP Banks
Tweet
ESOP Banks, Consultants & Advisors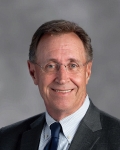 Martin Carmody - First American Bank
ESOP Banks in Elk Grove Village, IL
Marty joined First American bank in 1980 as a management trainee and progressed through the bank serving a number of roles from President of First American Bank of DuPage County to his present role as Senior Executive Vice President, Commercial Lending. He is a member of the board of directors...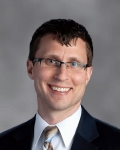 Jamie Walrack - First American Bank
ESOP Banks in Elk Grove Village, IL
James is a commercial relationship manager working with a variety of businesses ranging from heavy manufacturing to consulting and brokerage companies. He specializes in ESOP financing and lending to closely held middle-market companies with an emphasis on cash flow lending. James h...
ESOP Marketplace connects you with local ESOP Banks
ESOP Banks are banks (that accepts deposits) or a division of a bank that mostly deals with deposits and loans for businesses, as opposed to the general public. Generally, this form of banking offers loans that are the least expensive to acquire. Funding an ESOP Transaction is not for every bank. In many cases, banks avoid them because they don't know how to structure them. Our ESOP Bankers know ESOPs and their proper loan structures that will save a company thousands of dollars in fees. Why? Their credit committees are experienced and knowledgeable on ESOP companies, thus they don't add risk premiums and nasty loan covenants other Non ESOP banks would require