Advisors > Wealth Management > ESOP Investment Advisors (including 401k's)
William (Bill) Obrien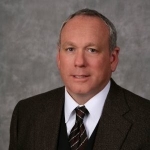 Name:
William (Bill) Obrien
Company:
Morgan Stanley
Title:
Sr VP
Email:
William.E.Obrien@morganstanley.com
p:
630-203-6136
f:
630-572-9030
2211 York Rd
#100
Oak Brook, IL 60523
View on a map


Message this advisor
Send this advisor a private message (esopmarketplace.com email).

Add this advisor
Add this advisor to your Process Map
We currently have no blog posts for William (Bill) Obrien.
Bill has been focusing on ESOPs and capital markets since 1989. He is Co-head of The ESOP Group at Morgan Stanley, assisting business owners and corporations, including several
in the Fortune 100, in areas such as corporate liquidity transactions, business succession planning, retirement plan design, and employee financial education.
Education
Expertise
Of particular note is his experience in assisting business owners that have completed or are contemplating an ESOP, understanding the complexities of Internal Revenue Code
Section 1042, leveraging equity risk management, and tax advantaged strategies. Bill has successfully completed over 450 ESOP transactions.
We have not uploaded any case studies yet. Please check back soon.
We have not uploaded any articles yet. Please check back soon.
There are currently no ratings.
Views this week: 11
Views this year: 222
Views: 222