Advisors > ESOP Valuation
Wayne Fjeld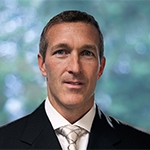 Name:
Wayne Fjeld
Company:
Acclaro Valuation Advisors
Title:
Managing Director
Email:
WayneF@AcclaroValuation.com
p:
866-895-6222
f:
2100 Alaskan Way
Seattle, WA 98121
View on a map


Message this advisor
Send this advisor a private message (esopmarketplace.com email).

Add this advisor
Add this advisor to your Process Map
We currently have no blog posts for Wayne Fjeld.
Wayne has provided valuation and consulting services since 2001. He has extensive experience with employee stock ownership plans, providing services for operating companies, limited liability companies, and family limited partnerships. Wayne has been the financial advisor to more than 100 ESOP-owned businesses and also has experience in estate and gift planning, S corporation elections, and corporate planning Prior to joining Acclaro Valuation Advisors in September 2016, Wayne worked at Moss Adams, LLP, for 15 years with a practice that spanned the nation.
Education
Expertise
Wayne has presented at national conferences of The ESOP Association and the National Center for Employee Ownership, conducted webinars for the Construction Financial Management Association and the National Association of Surety Bond Producers, and has had articles published in numerous print and online publications. In addition, he has testified as a valuation expert in U.S. Tax Court.
We have not uploaded any case studies yet. Please check back soon.
We have not uploaded any articles yet. Please check back soon.
There are currently no ratings.
Views this week: 8
Views this year: 593
Views: 3,759