Advisors > Lawyers > ESOP Lawyers
Sheryl Bayani-Alzona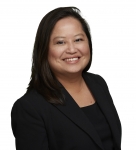 Name:
Sheryl Bayani-Alzona
Company:
Employee Benefits Law Group PC
Title:
Senior Attorney
Email:
scba@employeebenefitslawgroup.com
p:
310-571-8896
f:
10880 Wilshire Blvd
Suite 1101
Los Angeles, CA 90024
View on a map


Message this advisor
Send this advisor a private message (esopmarketplace.com email).

Add this advisor
Add this advisor to your Process Map
We currently have no blog posts for Sheryl Bayani-Alzona.
Sheryl C. Bayani-Alzona concentrates her practice on ESOP consultation, operations and documentation. She advises companies, shareholders, internal and independent trustees on all aspects of ESOP transactions and compliance. She brings to her law practice 11 years of experience as a consultant and administrator of ESOPs, pension and 401(k) plans. She has a comprehensive understanding of her clients' needs which allows her to anticipate issues that may arise from plan design and document language, and to formulate creative solutions for ESOPs and other individually designed plans.
Education
University of West Los Angeles: J.D., 2010
St. Scholastica's College Manila, Philippines: B.A. Mass Communication, 1994
Sheryl is a board member of the Los Angeles Chapter of the Western Pension and Benefits Council, a member of the ESOP Association and National Center of Employee Ownership.
Expertise
One of Sheryl's strengths is her ability to explain the complex ESOP and ERISA rules to her clients in plain day-to-day language. Sheryl travels all over the country to participate in and attend the various conferences centered on ESOPs and Employee Benefit Plans. Because of her experience and participation in the various ESOP and Employee Benefits Conferences, she can offer invaluable insight into what is really going on in the ESOP and Employee Benefits arena, benefiting her clients by being able to advise them on what works and doesn't work for other ESOP companies and plan sponsors.
Sheryl represents clients who are under Internal Revenue Service (IRS) audits and Department of Labor (DOL) investigations. She coordinates with third-party administrators, CPAs and attorneys to ensure the efficiency and accuracy of responses to the IRS and/or the DOL to minimize liability for income and excise taxes, interest and penalties.
We have not uploaded any case studies yet. Please check back soon.
We have not uploaded any articles yet. Please check back soon.
There are currently no ratings.
Views this week: 13
Views this year: 305
Views: 4,851