Advisors > Lawyers > ESOP Lawyers
Robert Schatz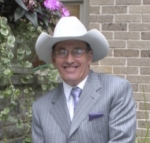 Name:
Robert Schatz
Company:
ESOPPlus: Schatz Brown Glassman LLP
Title:
Partner
Email:
RSchatz@esopplus.com
p:
860-231-1054
f:
1007 Farmington Ave
West Hartford, CT 06107
View on a map


Message this advisor
Send this advisor a private message (esopmarketplace.com email).

Add this advisor
Add this advisor to your Process Map
We currently have no blog posts for Robert Schatz.
Rob Schatz brings a strong ESOP Plus® practice to serve you whether you are a lender, an investor, a corporate sponsors, a stockholder an employee group or a fiduciary.
Rob has many years of ESOP centered legal practice. In addition to his knowledge of ERISA, his broad background includes commercial finance corporate law, corporate acquisitions, corporate divestitures, structuring and documenting secured and unsecured leveraged financing as applied to ESOP transactions.
Rob will work with you in the design and documentation of your ESOPs, as well as the design and documentation of your stock option, phantom stock and other equity-based and performance-based employee ownership and incentive plans. He will also advise you about corporate finance, corporate responsibility and your fiduciary responsibilities.
Education
Rob is a graduate of Cornell University and Suffolk University Law School (cum laude, law review)
Expertise
Rob is a member of the Legislative & Regulatory Commitee and the Finance and Executive Committee of the ESOP Association He is a past Vice President of the ESOP Association's New England Chapter. He has been a member of the Executive Committees of the Commercial Finance and Bankruptcy and Corporations Sections of the Connecticut Bar Association; He is a past board member of the New England Chapter of the Family Firm Institute. He has been inducted as a member of the Association of Commercial Finance Attorneys (ACFA) and is a trustee of the ESOP Foundation.
We have not uploaded any case studies yet. Please check back soon.
We have not uploaded any articles yet. Please check back soon.
There are currently no ratings.
Views this week: 12
Views this year: 292
Views: 5,928