Advisors > Lawyers > ESOP Lawyers
Richard Glassman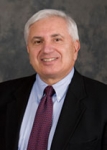 Name:
Richard Glassman
Company:
ESOPPlus: Schatz Brown Glassman LLP
Title:
Partner
Email:
Rglassman@esopplus.com
p:
860-231-1051
f:
1007 Farmington Ave
West Hartford, CT 06107-2107
View on a map


Message this advisor
Send this advisor a private message (esopmarketplace.com email).

Add this advisor
Add this advisor to your Process Map
We currently have no blog posts for Richard Glassman.
Rich Glassman's is a founding member of ESOP Plus® a law practice with a focus on ESOP planning, with more than 3 decades of experience as general counsel and senior manager with publicly-traded and closely-held companies. Rich Glassman was President and chief operating officer of a "top-25" family owned travel management company, with over 35 offices around the country, with over $150 million in revenue. Rich also has over 20 years of commercial banking experience.
Education
Tufts University
University of Connecticut School of Law
Expertise
Rich specialized in mergers and acquisitions, federal and state regulatory compliance, employee benefit plans and domestic and international project finance. Rich can help public companies and private companies structure their ESOP transactions to meet shareholder needs.
We have not uploaded any case studies yet. Please check back soon.
We have not uploaded any articles yet. Please check back soon.
There are currently no ratings.
Views this week: 21
Views this year: 64
Views: 3,972