Advisors > ESOP Accounting & ESOP Accountants
Mark Flinchum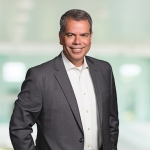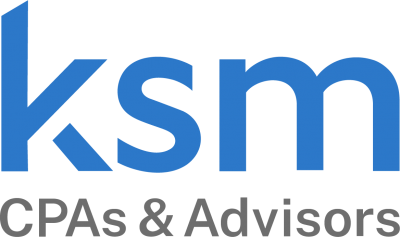 Name:
Mark Flinchum
Company:
Katz, Sapper & Miller
Title:
Partner
Email:
mflinchum@ksmcpa.com
p:
317-580-2018
f:
12316 St Andrews Drive
Suite B
Oklahoma City, OK 73120
View on a map


Message this advisor
Send this advisor a private message (esopmarketplace.com email).

Add this advisor
Add this advisor to your Process Map
We currently have no blog posts for Mark Flinchum.
Mark Flinchum is a partner in Katz, Sapper & Miller's Business Advisory Group. Mark advises clients on tax decisions that affect their bottom line. Mark represents several ESOP-owned businesses and has structured a number of business sales to existing and newly formed ESOPs. He currently sits on the board of directors of two successful ESOP companies.
Mark's industry experience includes manufacturing and distribution, transportation, hospitality, and agriculture businesses. His attention to proactive, value-added business and tax advice to his clients has resulted in long-term trusted advisor relationships. Mark is a member of the firm's Transportation Services and Manufacturing & Distribution Services Groups. As the partner-in-charge of the ESOP Services Group, Mark counsels clients on the unique opportunities and potential tax benefits of creating an ESOP, and provides guidance throughout the many stages of an ESOP transaction. He is frequently a contributing author to firm publications, as well as transportation, manufacturing, and ESOP industry trade publications. Mark is a regular presenter on ESOP issues and in the manufacturing, trucking, and hospitality industries.
Education
Mark received a Bachelor of Science degree in accounting from Indiana University.
Expertise
Mark's expertise includes strategic tax planning, business analysis and structuring, advocacy in IRS tax matters, and consulting on financial statement issues. Mark has been involved in assisting clients with growth opportunities, financing structure, and succession planning issues. He has significant experience in planning, structuring, and negotiating M&A transactions.
A Beginner's Guide to ESOPs: Why Your Employees Might Be Your Best Succession Plan
When you are gone, who will carry the torch? Chances are, you have been giving this question some thought lately. You might be discussing optio... Read the full case study >
Taking Stock of the ESOP Option: 9 Ways to Assess if an ESOP Is Right for Your Company
You have built a company to be proud of, but now you are ready to start planning for new adventures in retirement. The ESOP option looks appealing,... Read the full case study >
From Ideas to Action: A Guide to Understanding an ESOP Feasibility Study
When business owners retire or sell, they have several options for how to handle the ownership transition. A good choice for many companies is an E... Read the full case study >
Contractors: Have You Considered ESOP as a Succession Plan?
After working hard to build a successful business, you want to see it live on after you hand over the reins to the company. Who knows your business Read the full article >
How Is the Annual Price of Your ESOP Shares Determined?
You may be fortunate to be employed at one of the 6,500 companies in the U.S. that sponsor an employee stock ownership plan (ESOP). If not, perhaps Read the full article >
Is an ESOP the Right Succession Plan for Your Trucking Company?
What will happen to the trucking company that you've spent a lifetime building when you retire? Can selling to an ESOP make the transition of Read the full article >
Exploring Unique Alternatives to a Traditional ESOP Structure
KSM's Mark Flinchum and Andy Manchir with the firm's ESOP Services Group joined the National Center for Employee Ownership (NCEO) Read the full article >
Valuation Considerations During Times of Financial Uncertainty
As the country focuses its attention on COVID-19, and with most of the nation under strict "stay-at-home" orders allowing only essentia Read the full article >
There are currently no ratings.
Views this week: 9
Views this year: 383
Views: 1,710