Advisors > Lawyers > ESOP Lawyers
Lauren Sharkey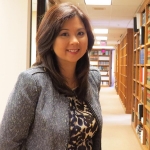 Name:
Lauren Sharkey
Company:
Case Lombardi
Title:
Partner
Email:
LSHARKEY@caselombardi.com
p:
(808) 547-5400
f:
737 Bishop St
Suite 2600
Honolulu, HI 96813
View on a map


Message this advisor
Send this advisor a private message (esopmarketplace.com email).

Add this advisor
Add this advisor to your Process Map
We currently have no blog posts for Lauren Sharkey.
Ms. Sharkey concentrates her practice in the areas of real estate, taxation and business & commercial law. She represents businesses in wide-ranging commercial matters including acquisitions and sales of real estate and businesses, development, condominiums, and leasing. Ms. Sharkey also advises businesses and individuals as to state and federal tax issues, and retirement and employee stock ownership plans. She is licensed (inactive) as a certified public accountant in Hawai'i and California.

She is a former clerk to the Honorable Marie N. Milks of the First Circuit Court of Hawai'i. She is licensed in the U.S. District Court, District of Hawai'i and Central District of California and in State courts in Hawai'i and California.

Ms. Sharkey is a co-author of the "Doing Business In Hawaii" section of the Doing Business in…Handbook 2008 and 2010, published by the Practical Law Company (PLC) in association with Lex Mundi. She is a co-author of the "State, County and Other Regulatory Issues; Lease Alternatives; Agricultural, State and Federal Lands Leases" chapter of the Hawaii Real Estate Manual, Volume IV, published in 2013 by the Hawaii State Bar Association.

She is a former Director on the Board of the Hawai'i State Bar Association and past president for the Hawai'i Women Lawyers. She currently serves as President of the Hawaii Women's Legal Foundation and Chair of the Budget and Finance Committee. She is the current treasurer of the Kukui Children's Foundation.

Lauren Sharkey is an "AV" rated attorney, possessing the highest level of skill and integrity by Martindale Hubbell Law Directory. She is also recognized by Super Lawyers (2011-2013) and Best Lawyers In America, in real estate (2013-2023). In 2016, Lauren Sharkey was selected for membership to America's Top 100 Attorneys by America's Top 100 LLC.
She was the first woman managing director for the firm from 2008 through 2014.
Education
We have not uploaded any case studies yet. Please check back soon.
We have not uploaded any articles yet. Please check back soon.
There are currently no ratings.
Views this week: 5
Views this year: 523
Views: 1,192