Advisors > ESOP Trustees
Kjersti Cory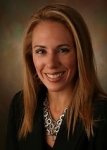 Name:
Kjersti Cory
Company:
SCJ Fiduciary Services
Title:
Trustee
Email:
Kjersti@scjesop.com
p:
217-577-5447
f:
?1631 Fieldstone Dr,
Quincy, IL 62305
View on a map


Message this advisor
Send this advisor a private message (esopmarketplace.com email).

Add this advisor
Add this advisor to your Process Map
We currently have no blog posts for Kjersti Cory.
Kjersti Cory is an Independent Trustee on the SCJ Fiduciary Team. With her 25+ years of ESOP experience, Kjersti joined the team in July of 2022 and has been an asset to our team ever since. Having worked for ESOP companies since the 1990's, Great Banc Trust Company, and even opening the Illinois office for Bankers Trust Company ESOP Services, we consider her an expert in all things ESOP. Ms. Cory specializes in the implementation of new ESOPs, second-stage ESOP transactions, redemption and sales transactions, mergers and acquisitions, as well as refinancing, restructuring, bankruptcy and liquidation transactions.
Education
Kjersti graduated from the University of Missouri where she earned her degree in business administration with an emphasis on finance. She later went on to earn her MBA from Quincy University.
We have not uploaded any case studies yet. Please check back soon.
We have not uploaded any articles yet. Please check back soon.
There are currently no ratings.
Views this week: 9
Views this year: 796
Views: 1,506