Advisors > ESOP Trustees
Kelly Irizarry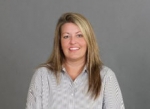 Name:
Kelly Irizarry
Company:
Prudent Fiduciary Services
Title:
Associate VP
Email:
KIrizarry@fiduciaryservices.com
p:
626-549-1410
f:
626-384-9942
Main St
Bradenton, FL 34205
View on a map


Message this advisor
Send this advisor a private message (esopmarketplace.com email).

Add this advisor
Add this advisor to your Process Map
We currently have no blog posts for Kelly Irizarry.
Prior to joining Prudent Fiduciary Services, Kelly Irizarry worked for an ESOP Third Party Administrator performing annual account allocations, compliance testing, participant distribution services, and 1099 reporting. Kelly was most recently the Director of Trust Administration for an independent ESOP Trustee. Ms. Irizarry provided client advisory services, supervised trust compliance procedures, and ensured timely accurate trust transactions for over 120 ESOPs.
Education
Kelly Irizarry holds a Master of Science degree in Human Resource Development from Villanova University. Prior to receiving her master's degree, she attained a BA in English (writing concentration) from Kean University.

Expertise
Kelly Irizarry has over ten years of experience in ESOP Plan Administration and nearly four years of experience in ESOP Trust Administration. Ms. Irizarry is a Certified Plan Fiduciary Advisor and holds a SHRM-CP certification from the Society for Human Resource Management.
We have not uploaded any case studies yet. Please check back soon.
We have not uploaded any articles yet. Please check back soon.
There are currently no ratings.
Views this week: 13
Views this year: 327
Views: 1,370