Advisors > Lawyers > ESOP Lawyers
John A. Kober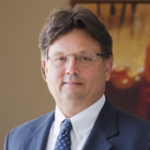 Name:
John A. Kober
Company:
Morgan Lewis & Bockius
Title:
Managing Partner
Email:
jkober@morganlewis.com
p:
214-466-4105
f:
214-466-4001
1717 Main St
Dallas, TX 75201
View on a map







Message this advisor
Send this advisor a private message (esopmarketplace.com email).

Add this advisor
Add this advisor to your Process Map
We currently have no blog posts for John A. Kober.
John A. Kober is a partner in Morgan Lewis's Business and Finance Practice. He is currently the Managing Partner of the Dallas office and the immediate past co-chair of the Employee Stock Ownership Plan (ESOP) Practice.
Mr. Kober is a corporate tax attorney that focuses his practice on advising family businesses, management groups, ESOP companies, and private equity groups throughout the United States, with regard to succession, ownership transition, liquidity transactions, and governance. Mr. Kober is a well-known ESOP and family business attorney, having advised family businesses and private equity groups regarding the use of ESOPs, recapitalizations, and business sales in a wide variety of transactions. He also advises family business members to find solutions in family business disputes.
Mr. Kober has lectured and written extensively on private equity ESOP transactions, shareholder liquidity and ownership succession, litigation involving fiduciary ESOP and corporate board of director lawsuits, and corporate governance of ESOP and family owned companies.
Mr. Kober speaks regularly at the annual national conferences of The ESOP Association, the National Center for Employee Ownership (NCEO), Employee-Owned S Corporations of America (ESCA), private equity conferences, the Family Firm Institute (FFI), the Association of Corporate Growth (ACG), and at local and regional conferences sponsored by The ESOP Association. He also has made presentations for numerous other organizations, including programs sponsored by the American Institute of Certified Public Accountants, the American Bankers Association, and State Bar Associations.
Mr. Kober is the chair of the North Texas Family Firm Institute, a past chair of the ESOP Association's National Finance Advisory Committee, a former member of the board of directors of the NCEO, and a former member of the Technical Legislative Advisory Board dealing with ESOP S corporation legislation of ESCA.
Mr. Kober received his LL.M. in taxation from the University of Missouri in 1984, his J.D. from Washburn University in 1982, and his B.S. from Kansas State University in 1980.
Mr. Kober is admitted to practice in Texas, the District of Columbia, Nebraska, and Kansas and before the U.S. District Court for the Northern District of Texas.
Education
University of Missouri, 1984, LL.M.
Washburn University School of Law, 1982, J.D.
Kansas State University, 1980, B.S.
Expertise
Business & Finance
Mergers & Acquisitions
ESOP Compliance/Transaction Matters
Family Business Succession Planning
Private Equity
Private Equity M&A
Corporate Governance
Going Private Transactions
ERISA Litigation
Fiduciary & DOL Matters
Transactional Matters
ESOP Finance
We have not uploaded any case studies yet. Please check back soon.
The Modern ESOP and Fair Market Value After the End of Tax Cuts
The Modern ESOP and Fair Market Value After the End of Tax Cuts by Keith D. Butcher, John A. Kober, and Jason C. Ray Read in PDF format Read the full article >
What Private Equity and Family Office Groups Should Know About Purchasing a Company Owned by an Employee Stock Ownership Plan
Over my years of representing private equity groups and family offices that have purchased companies owned by an employee stock ownership plan (ESO Read the full article >
What Directors Should Know About Selling a Company Owned by an Employee Stock Ownership Plan
The interests of directors are not always aligned with those of the ESOP trustee. Over my years of representing boards of companies owned by a Read the full article >
Using ESOP, Family Foundation and Family Ownership to Successfully Transition a Family-Owned Business
There are more than 20 million family-owned businesses in the United States. Very few family businesses successfully transition from one generation Read the full article >
William Beeker, CFO, Storage Solutions, Inc.





We met John last January, have known him for 7 months now. He was the quarterback when we were putting together our ESOP deal. He's very knowledgeable and seemed to know everything that went on with the ESOP; more importantly, he referred us to other people who were just as good. He still represents the legal side of our ESOP, and he found us a trustee and a source of funding. The deal was very well planned out - it wasn't just one thing that he did right; rather, he guided us smoothly through the entire process. I would absolutely recommend him to other companies. I can't find enough good things to say about John and the rest of his law firm - the whole team was exceptional.
William F. Knese CMA CFM CPA, Retired CFO, Angus Industries, Inc.





I have known and worked with John Kober for nearly a decade. John has been a trusted legal and financing advisor throughout this period. He was instrumental in setting up the deal that took our company to a 100% ESOP-owned entity, as well as the deal that successfully sold our company. John was our "go-to" guy with questions and sourcing needs throughout this period. He is a well-respected and recognized expert, and knows the key players in the ESOP community. As a result of John's contacts, we were connected with the right expertise whenever needs arose. I am a fan of John's expertise, ability, and experience, and I respect him for the ethical way he does business.
Views this week: 10
Views this year: 348
Views: 7,091