Advisors > ESOP Valuation
John E. Johnson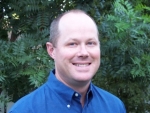 Name:
John E. Johnson
Company:
John E Johnson LLC
Title:
Valuation
Email:
john@johnejohnson.com
p:
775-325-1411
f:
861 Southwood Blvd
PO Box 3087
Incline Village, NV 89450
View on a map


Message this advisor
Send this advisor a private message (esopmarketplace.com email).

Add this advisor
Add this advisor to your Process Map
We currently have no blog posts for John E. Johnson.
In brief, I have 30 years of experience as a business appraiser. During this time, I have valued companies and business interests that have ranged from a few hundred thousand dollars to a few billion dollars.

Education
As a Chartered Financial Analyst, I have completed a study and testing program administered by CFA Institute. The program covers a wide range of topics, including ethics, that are generally needed for investment research and analysis and portfolio management. This is relevant to business valuation since it is necessary for me to analyze a company's financial and industry performance to render opinions of value.
Expertise
• ESOP Annual Updates, Transactions and Planning
• Estate and Gift Tax Matters
• Discounts for Lack of Control, Lack of Marketability and Blockage
• Litigation support
• Transactions
• Fairness Opinions
We have not uploaded any case studies yet. Please check back soon.
We have not uploaded any articles yet. Please check back soon.
There are currently no ratings.
Views this week: 12
Views this year: 305
Views: 1,874