Advisors > ESOP Consultants
Jim Massey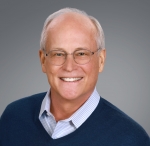 Name:
Jim Massey
Company:
Morgan Stanley
Title:
Financial Advisor
Email:
Jim.Massey@morganstanley.com
p:
312-419-3418
c:
972-849-0897
f:
8383 Preston Center Plaza
#400
Dallas, TX 75225
View on a map


Message this advisor
Send this advisor a private message (esopmarketplace.com email).

Add this advisor
Add this advisor to your Process Map
We currently have no blog posts for Jim Massey.
Prior to joining Morgan Stanley, Jim held leadership positions with top middle-market Investment Banking firms as Founder, Director, and Head of the Houlihan, Lokey, Howard & Zukin Dallas office and led the Duff & Phelps Southwest regional office as Managing Director and City Leader.
Education
Expertise
Over the last 35 years, his historical engagement deliverables have facilitated business mergers and acquisitions, corporate recapitalizations and sell-side transactions involving ESOP structures.
We have not uploaded any case studies yet. Please check back soon.
We have not uploaded any articles yet. Please check back soon.
There are currently no ratings.
Views this week: 10
Views this year: 152
Views: 152