Advisors > ESOP Valuation
Ivy Wan-Beltejar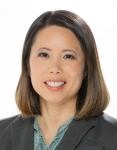 Name:
Ivy Wan-Beltejar
Company:
Empire Valuation Consultants, LLC
Title:
Senior Manager
Email:
Iwan@empireval.com
p:
585.475.9260
f:
777 Canal View Blvd
Suite 200
Rochester, NY 14623
View on a map


Message this advisor
Send this advisor a private message (esopmarketplace.com email).

Add this advisor
Add this advisor to your Process Map
We currently have no blog posts for Ivy Wan-Beltejar.
Ivy is a Manager at Empire Valuation Consultants, where she has worked since 2004. She is an Accredited Senior Appraiser (ASA) of the American Society of Appraisers and a Chartered Financial Analyst® (CFA) Charterholder. Prior to joining Empire, she worked for the Federal Home Loan Bank of San Francisco where she was responsible for underwriting unsecured credit lines to financial institutions.
Education
M.B.A. in Finance and Corporate Accounting – University of Rochester Simon Business School
B.A. in Interdisciplinary Studies – University of California, Berkeley
AFFILIATIONS
American Society of Appraisers




Western New York Chapter - Vice President

CFA Institute - Member
CFA Society of Rochester - Member
The ESOP Association - Professional Member
Expertise
Ivy has been involved in the valuations of a variety of debt and fixed income securities, real estate, derivative instruments, intangible assets, and equity interests across a variety of industries and global locations. In addition, Ivy has valued a wide variety of privately held companies for transactions, estate and gift tax reporting, ESOP transactions, financial reporting, and general corporate planning purposes.
We have not uploaded any case studies yet. Please check back soon.
We have not uploaded any articles yet. Please check back soon.
There are currently no ratings.
Views this week: 14
Views this year: 296
Views: 480