Advisors > ESOP Valuation
Edward (Ed) Wilusz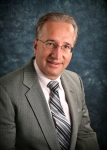 Name:
Edward (Ed) Wilusz
Company:
Value Management Inc
Title:
Managing Director
Email:
eaw@valuemanagementinc.com
p:
215-343-0500
f:
215-343-0501
2370 York Road
E2
Jamison, PA 18929
View on a map


Message this advisor
Send this advisor a private message (esopmarketplace.com email).

Add this advisor
Add this advisor to your Process Map
We currently have no blog posts for Edward (Ed) Wilusz.
Ed Wilusz, ASA, CFA, MBA, is the Managing Director and Founder of Value Management Inc., an investment banking and business valuation advisory firm. He has been active in this field since 1980. He has conducted, supervised or reviewed thousands of business appraisals and been involved in hundreds of transactions. Ed was on the Valuation Advisory Committee of the ESOP Association for 17 years. Ed has testified in court on numerous occasions and has spoken on the topic of business valuations and ESOPs on a national and local level.
Education
Ed has a Master of Business Administration degree from Drexel University. Ed received a Bachelor of Science degree presented Magna Cum Laude in Accounting and Finance from LaSalle University. He received his CFA (Chartered Financial Analyst) accreditation which requires the passing of 3 annually administered exams. Ed also has his ASA (Accredited Senior Appraiser) accreditation from the American Society of Appraisers.
We have not uploaded any case studies yet. Please check back soon.
WHAT IS A REPURCHASE OBLIGATION?
The repurchase obligation (or repurchase liability) is the legal obligation of a privately-held ESOP company to buy back shares of company stock fr Read the full article >
There are currently no ratings.
Views this week: 12
Views this year: 311
Views: 4,262