Advisors > ESOP Valuation
Charles Coyne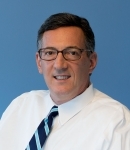 Name:
Charles Coyne
Company:
Empire Valuation Consultants, LLC
Title:
Managing Director
Email:
ccoyne@empireval.com
p:
212.714.0122
c:
(860) 233-6552
f:
(860) 521-7575
350 Fifth Avenue
Suite 6115
New York, NY 10118
View on a map


Message this advisor
Send this advisor a private message (esopmarketplace.com email).

Add this advisor
Add this advisor to your Process Map
We currently have no blog posts for Charles Coyne.
Chuck Coyne is a Managing Director of Empire Valuation Consultants, LLC. Empire specializes in providing valuation and financial advisory services to privately held companies including ESOP financial advisory and valuation services to assist clients with ownership transition strategies. Mr. Coyne has been providing ESOP Valuation and ESOP Feasibility Studies to owners of privately held companies for over 25 years. He has worked with closely held business clients throughout the country and has participated in over 100 ESOP transactions and over 1,000 valuation assignments during his career. He is a member of Valuation Advisory Committee of The ESOP Association and he frequently speaks on Valuation, ESOPs and ownership transition planning.
Education
Mr. Coyne received his Master of Business Administration Degree with a concentration in Accounting from the Barney School at the University of Hartford. He also received his Bachelor of Science degree in Business Management, with a concentration in finance and accounting, from the University of La Verne in California. He holds an Accredited Senior Appraiser (ASA) designation in the business valuation discipline of the American Society of Appraisers. He is a member of the Valuation Advisory Committee for the ESOP Association in Washington, D.C. and a member of the National Center for Employee Ownership (NCEO).
Expertise
He has extensive experience with the valuation of business assets and interests for purposes of employee stock ownership plans (ESOPs), buy-sell agreements, estate and gift taxes, fairness opinions, allocation of purchase price among acquired intangible assets (SFAS 141) and goodwill impairment testing (SFAS 142), shareholder and partnership disputes, marital dissolutions, acquisitions, divestitures, and mergers. Chuck also provides ESOP feasibility studies, plan design, and implementation consulting services. He has assisted over 50 companies in exploring the feasibility of utilizing an ESOP for business succession purposes.
Chuck has testified as an expert witness on valuation matters in various State Supreme Courts, U.S. Bankruptcy Court and has had his valuations accepted by the IRS and U.S. Tax Court. He has also testified as an expert witness before the American Arbitration Association.
We have not uploaded any case studies yet. Please check back soon.
We have not uploaded any articles yet. Please check back soon.
There are currently no ratings.
Views this week: 8
Views this year: 342
Views: 6,411