Advisors > Wealth Management > ESOP Investment Advisors (including 401k's)
Ann Kim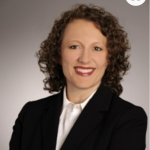 Name:
Ann Kim
Company:
Morgan Stanley
Title:
VP
Email:
Ann.Kim@morganstanley.com
p:
312-419-3484
f:
233 S Wacker
87th Floor
Chicago, IL 60606
View on a map


Message this advisor
Send this advisor a private message (esopmarketplace.com email).

Add this advisor
Add this advisor to your Process Map
We currently have no blog posts for Ann Kim.
Ann is an accomplished ESOP executive with 20+ years of experience in a multitude of industries. Prior to joining The ESOP Group at Morgan Stanley, she was the General Counsel and Chief Administrative Officer at a $500MM employee-owned company. Prior to her tenure in private
industry, Ann was a Partner at Katten Muchin as Head of the ERISA practice.
Education
Expertise
Ann brings end-to-end knowledge in several matters involved within an ESOP, accompanied with exemplary legal and financial acumen as former attorney and accountant at well established firms. She will work with advisors and business owner clients to navigate the complexity of an ESOP and assist business owners in avoiding common pitfalls.
We have not uploaded any case studies yet. Please check back soon.
We have not uploaded any articles yet. Please check back soon.
There are currently no ratings.
Views this week: 10
Views this year: 244
Views: 244