Advisors > TPA (Third Party Administration) > ESOP Administration
Amber Lloyd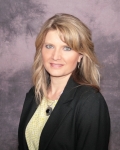 Name:
Amber Lloyd
Company:
Retirement Management Services LLC
Title:
Managing Member
Email:
alloyd@consultrms.com
p:
502-719-0574
f:
502-413-0574
905 Lily Creek Road
Louisville, KY 40243
View on a map


Message this advisor
Send this advisor a private message (esopmarketplace.com email).

Add this advisor
Add this advisor to your Process Map
We currently have no blog posts for Amber Lloyd.
Amber Lloyd, the owner and Managing Member of RMS, is a native of Louisville, Kentucky. She is a seasoned consultant with 20 years of experience in the employee benefits field. Over the years, she has advised clients, attorneys, CPA, estate planners, trust officers, investment advisors, brokers and financial planners on the design and administration of hundreds of retirement programs, including many ESOPs. She currently heads up her firms ESOP Practice Group and serves on the Advisory Committee for the Ohio/Kentucky Chapter of The ESOP Association. In her spare time, she enjoys spending time with her family, reading, and traveling.
Education
Amber Lloyd is a 1993 Graduate of the University of Kentucky with a Bachelors of Business Administration with High Distinction and Departmental Honors in Finance. She has also received several technical certifications in the retirement field, including being a Certified Financial Planner certificant and an Accredited Pension Administrator and is an Enrolled Retirement Plan Agent. She is a current member of National Institute of Pension Administrators, The ESOP Association, The National Center for Employee Ownership, and the Financial Planning Association.
Expertise
Amber and her team can help design a retirement plan that not only initially meets the organization and employee needs, but continues to meet those needs as the business grows and evolves. Our goal is to make the Plan Sponsor's job easier, by consulting with Sponsors about complex decisions, such as mergers or plan design changes, as well as performing complex compliance testing and completing government forms to maintain compliance.
We have not uploaded any case studies yet. Please check back soon.
Employee Stock Ownership Plans and "Rebalancing"
What is rebalancing? It is peculiar to Employee Stock Ownership Plans (ESOPs). In its Response to Technical Assistance Request (#4) (ht Read the full article >
ESOPs - Recycling Stock vs. Retiring It
When a former employee is being paid his stock from an ESOP, and he has the right to "put" the shares back to the company or the plan, th Read the full article >
S Corporation ESOPs - What is Code Section 409(p) All About?
Both C corporations and S corporations are permitted to sponsor Employee Stock Ownership Plans (ESOPs). However, Congress has created additio Read the full article >
There are currently no ratings.
Views this week: 21
Views this year: 61
Views: 5,718