Advisors > ESOP Valuation
Aaron Pryor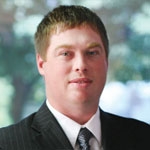 Name:
Aaron Pryor
Company:
Acclaro Valuation Advisors
Title:
Managing Director
Email:
AaronP@AcclaroValuation.com
p:
(402) 895-6222
f:
(402) 896-0845
14344 Y Street
Omaha, NE 68137
View on a map







Message this advisor
Send this advisor a private message (esopmarketplace.com email).

Add this advisor
Add this advisor to your Process Map
We currently have no blog posts for Aaron Pryor.
Aaron Pryor has provided valuation and consulting services since 2005. He provides valuations for employee stock ownership plans and helps ESOP companies with transactional issues.
Mr. Pryor maintains the Chartered Financial Analyst (CFA) and Accredited Senior Appraiser (ASA) credentials.
Before joining Acclaro Valuation Advisors, Mr. Pryor was employed at an Omaha CPA firm as a Financial Analyst where he performed business valuations and economic damage assessments. He started as a Business Valuation Specialist at Acclaro (then known as Best Business Appraisals) in 2006 and was promoted to Manager in 2009, Director in 2013, and Managing Director in 2014.
Education
B.A., Finance and Economics, University of Northern Iowa, 2004
Chartered Financial Analyst (CFA)
Accredited Senior Appraiser (ASA)
Mr. Pryor is a member of several professional organizations including The ESOP Association, the National Center for Employee Ownership, the CFA Institute, the American Society of Appraisers, the Association for Corporate Growth, and the CFA Society of Nebraska.
Expertise
Valuations for ESOP feasibility
Valuations for ESOP transactions
Fairness and adequate consideration opinions
Valuations for annual ESOP updates
Valuations for other exit planning strategies
We have not uploaded any case studies yet. Please check back soon.
We have not uploaded any articles yet. Please check back soon.
Maurice Koening, President, Agricultural Services, Inc.





I'd give Aaron the highest marks in all categories. We've been an ESOP for a long time, it's a very mature ESOP, 100% employee owned. We were dealing with another appraiser firm in California that had been acquired by Acclaro. It was in the midst of various transitions, but Aaron was very thorough and made the transition very smoothly. His meticulous approach has made him an excellent person to work with.
Views this week: 23
Views this year: 367
Views: 7,887