Advisors > ESOP Trustees
Tom Potts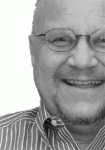 Name: Tom Potts
Company: Fiduciary Trust Services Inc.
Title: President & CEO
Email: tom@phfcpas.com

p: (317) 888-1400
f: (317) 865-1440
5140 Commerce Circle
Indianapolis, IL 46237
View on a map


Message this advisor
Send this advisor a private message (esopmarketplace.com email).

Add this advisor
Add this advisor to your Process Map
We currently have no blog posts for Tom Potts.
Tom is a CPA and former owner of several CPA firms in central Indiana. His experience in independent auditing, valuation review, and mergers & acquisitions serves him well as he discharges his duties as an independent fiduciary and trustee for ESOPs throughout the U.S.
Mr. Potts is a life-long resident of central Indiana and resides in Indianapolis with his wife of 35 years, Leslie.
Education
Tom has acted as independent fiduciary, representing ESOP's in 50+ transactions over the past 12 years. These transactions include stock purchases, mergers, spin-offs, ESOP company acquisitions, stock sales to third-parties, and stock redemptions.
Mr. Potts currently serves as ongoing ESOP trustee for 20+ clients throughout the U.S.
He has developed a significant network of ESOP advisors, including ERISA attorneys, valuation experts, third-party administrators, and investment bankers. With the assistance of these professionals, Tom is capable of providing trustee/fiduciary services to a broad range of ESOP companies and prospective ESOP's.
Mr. Potts is a frequent speaker at ESOP conferences on topics ranging from valuation to corporate governance to fiduciary issues.
Expertise
Tom is a graduate of the University of Indianapolis with accounting/economics degree. Each year he attends conferences and seminars to stay abreast of issues relative to ESOPs such as corporate governance, repurchase obligation, fiduciary responsibilities, deal financing, and valuation review.
Mr. Potts is a member of the following organizations:
ESOP Association
National Center for Employee Ownership
Ohio Employee Ownership Center
AICPA
We have not uploaded any case studies yet. Please check back soon.
We have not uploaded any articles yet. Please check back soon.
There are currently no ratings.
Views this week: 7
Views this year: 636
Views: 3,191