Advisors > Lawyers > ESOP Lawyers
Todd Wozniak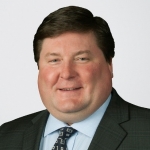 Name:
Todd Wozniak
Company:
Holland & Knight LLP
Title:
Partner
Email:
Todd.Wozniak@hklaw.com
p:
404-817-8431
f:
1180 West Peachtree Street
Suite 1800
Atlanta, GA 30309
View on a map


Message this advisor
Send this advisor a private message (esopmarketplace.com email).

Add this advisor
Add this advisor to your Process Map
We currently have no blog posts for Todd Wozniak.
Todd D. Wozniak is a trial attorney and the leader of Holland & Knight ERISA Litigation Team and Atlanta Litigation Practice Group. Mr. Wozniak defends companies, fiduciaries and public institutions throughout the United States in Employee Retirement Income Security Act of 1974 (ERISA), employee stock ownership plan (ESOP), labor and employment, and business disputes.Mr. Wozniak is also experienced in wage-and-hour litigation, state and federal whistleblower statutes, non-discrimination laws, plant closing and mass layoff laws, collective bargaining and traditional labor relations, executive contracts and compensation, non-compete and trade secrets litigation, and partnership/business disputes. During his career, Mr. Wozniak has defended dozens of class or collective actions and tried more than 40 cases or arbitrations to verdict. In addition, Mr. Wozniak is a frequent lecturer and writer on a wide range of ESOP, employee benefits, employment and business-related issues, including ERISA compliance and preemption, U.S. Department of Labor (DOL) audits and investigations, protecting trade secrets, implementing reductions-in-force, pre- dispute arbitration agreements and programs, class action defense, eDiscovery, and wage-and-hour compliance.
Education
• University of Michigan Law School, J.D., cum laude

• Duke University, A.B., summa cum laude
Expertise
ERISA Litigation | Litigation and Dispute Resolution | Executive Compensation and Benefits | Labor,
Employment and Benefits | Labor and Employment Class Actions | ESOP (Employee Stock
Ownership Plans) | Class Action Litigation and Arbitration | Trade Secrets and Restrictive Covenants
We have not uploaded any case studies yet. Please check back soon.
We have not uploaded any articles yet. Please check back soon.
There are currently no ratings.
Views this week: 7
Views this year: 405
Views: 405