Advisors > ESOP Trustees
Shawwn Storms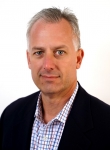 Name:
Shawwn Storms
Company:
Fiduciary Trust Services Inc.
Title:
Trustee
Email:
sstorms@asocpa.com
p:
(317) 888-1400
f:
(317) 865-1440
5140 Commerce Circle
Indianapolis, IL 46237
View on a map


Message this advisor
Send this advisor a private message (esopmarketplace.com email).

Add this advisor
Add this advisor to your Process Map
We currently have no blog posts for Shawwn Storms.
Shawwn holds memberships in the American Institute of Certified Public Accountants, Indiana CPA Society and Institute of Internal Auditors. Upon graduation, Shawwn began his professional career at a regional CPA firm where he provided audit and assurance services to closely held businesses throughout Indiana. Shawwn joined Hillenbrand Industries in 1995 where he spent time in their internal audit, strategic planning and mergers and acquisitions groups.
Education
Shawwn is a 1991 graduate of Indiana University in Bloomington where he majored in Accounting. He received his CPA license in 1995.
Shawwn earned his MBA in 1998 from the University of Indianapolis.
We have not uploaded any case studies yet. Please check back soon.
We have not uploaded any articles yet. Please check back soon.
There are currently no ratings.
Views this week: 2
Views this year: 153
Views: 795