Advisors > Insurance Coverage > General Liability
Shane Ocasal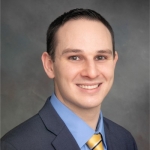 Name:
Shane Ocasal
Company:
USI Insurance Services
Title:
ESOP EVP
Email:
Shane.Ocasal@USI.com
p:
973-315-0518
c:
917-224-1291
f:
261 Madison Ave
Fifth Floor
New York, NY 10016
View on a map


Message this advisor
Send this advisor a private message (esopmarketplace.com email).

Add this advisor
Add this advisor to your Process Map
We currently have no blog posts for Shane Ocasal.
Shane is the ESOP Executive Vice President with USI Insurance Services. USI Insurance Services is the largest employee-owned Insurance Brokerage. USI is a leading national insurance brokerage and consulting firm delivering customized employee benefit, property and casualty, personal risk, retirement solutions, and ESOP administration throughout the United States.
Education
Shane's ESOP team analyzes our client's business issues and challenges leveraging USI ONE™, a proprietary platform integrating analytics, networked resources, and strategic planning to deliver highly customized solutions with economic impact.
Expertise
Other ESOP Related insurance policies include: Property and Casualty, Surety Bonding, Directors & Officers, Fiduciary Liability Insurance, Employment Practices, General Liability.
We have not uploaded any case studies yet. Please check back soon.
We have not uploaded any articles yet. Please check back soon.
There are currently no ratings.
Views this week: 12
Views this year: 658
Views: 917