Advisors > Lawyers > Corporate Lawyers
Renee Lewis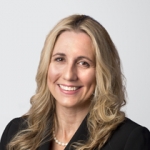 Name:
Renee Lewis
Company:
Holland & Knight LLP
Title:
Partner
Email:
renee.lewis@hklaw.com
p:
312-578-6647
f:
131 Dearborn St
30th Floor
Chicago, IL 60603
View on a map


Message this advisor
Send this advisor a private message (esopmarketplace.com email).

Add this advisor
Add this advisor to your Process Map
We currently have no blog posts for Renee Lewis.
Renee Lewis is a Holland & Knight's partner and a member of the firm's Financial Services Practice Group. Ms. Lewis advises company executives and owners on complex financing structures and transactions. Renee's typical clients include financial institutions, privately held companies and trustees in the structuring, negotiation and documentation of employee stock ownership plan (ESOP) transactions, which may entail leveraged buyouts, equity repurchases and corporate reorganizations.
Education
DePaul University College of Law, J.D.
DePaul University, B.S., Accounting
We have not uploaded any case studies yet. Please check back soon.
We have not uploaded any articles yet. Please check back soon.
There are currently no ratings.
Views this week: 12
Views this year: 42
Views: 1,721