Advisors > ESOP Accounting & ESOP Accountants
Mike Madden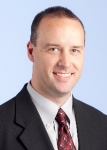 Name: Mike Madden
Company: EKS&H
Title: Audit Senior Manager
Email: mmadden@eksh.com

p: 303-740-9400
f: 303-740-9009

Message this advisor
Send this advisor a private message (esopmarketplace.com email).

Add this advisor
Add this advisor to your Process Map
We currently have no blog posts for Mike Madden.
Mike has more than 15 years of public accounting experience with EKS&H and another national public accounting firm. A leader in the craft brewery and distillery client industry group and a member of our manufacturing niche. He provides clients extensive expertise on financial reporting, including private company and SEC audits, reviews, and compilations, employee benefit plan audits, agreed upon procedures, Sarbanes-Oxley Section 404, and due diligence. Mike has over 12 years of experience working directly with craft breweries and distilleries.
Education
We have not uploaded any case studies yet. Please check back soon.
We have not uploaded any articles yet. Please check back soon.
There are currently no ratings.
Views this year: 108
Views: 669