Advisors > Lawyers > ESOP Lawyers
Marc Schechter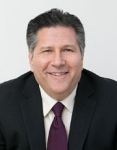 Name: Marc Schechter
Company: Butterfield Schechter LLP
Title: Partner
Email: mschechter@bsllp.com

p: 858.444.2300
f:

Message this advisor
Send this advisor a private message (esopmarketplace.com email).

Add this advisor
Add this advisor to your Process Map
We currently have no blog posts for Marc Schechter.
Mr. Schechter lectures on employee benefit law topics for a wide range of organizations. He has written articles on Employee Benefit topics for a wide range of periodicals. He has also taught the ERISA/Employee Benefits course as adjunct professor at California Western School of Law.
Education
Mr. Schechter earned a Bachelor of Arts degree in 1980 from Rowan University. He received a juris doctor degree, magna cum laude, from California Western School of Law in 1984 and graduated second in his class. Mr. Schechter received the Scriba Regis Award for authoring the best Law Review article; the Miller Tax Award for earning the highest grade point average in tax courses; and the Highest Academic Achievement Award in the subjects of federal income tax and estate and gift tax. He was active with the Law Review as a staff writer from 1982-83 and as Head Notes and Comments Editor from 1983-84.
Expertise
Marc Schechter specializes in the areas of employee benefits, ERISA, and business matters. In addition to handling a wide range of business transactional matters, he has extensive experience designing, drafting and implementing all types of qualified and nonqualified employee benefit programs for his clients, with special emphasis on ESOP transactions.
We have not uploaded any case studies yet. Please check back soon.
We have not uploaded any articles yet. Please check back soon.
There are currently no ratings.
Views: 932