Advisors > Lawyers > ESOP Lawyers
Lynn Calkins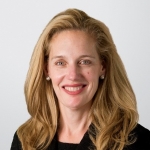 Name:
Lynn Calkins
Company:
Holland & Knight LLP
Title:
Partner
Email:
lynn.calkins@hklaw.com
p:
202.457.7041
f:
800 17th Street N.W.
Suite 1100
Washington D.C. , 20006
View on a map


Message this advisor
Send this advisor a private message (esopmarketplace.com email).

Add this advisor
Add this advisor to your Process Map
We currently have no blog posts for Lynn Calkins.
Lynn E. Calkins is a trial lawyer and appellate advocate, concentrating in civil enforcement actions and federal regulatory litigation. Ms. Calkins is experienced in representing clients in civil disputes involving the federal government and plaintiff advocacy groups, including defending clients against civil enforcement actions and bringing affirmative challenges final agency actions.
Education
• American University, Washington College of Law, J.D., magna cum laude
• University of Delaware, B.A., Philosophy and Political Science, magna cum laude
Expertise
With a particular focus on defending discrimination and accessibility cases, Ms. Calkins represents public and private real estate investment trusts (REITs), developers, hotels, website operators, restaurants, local governments and financial institutions in the defense of claims under the Fair Housing Act (FHA), Americans with Disabilities Act (ADA), Equal Credit Opportunity Act (ECOA) and similar state law claims. Ms. Calkins' cases are varied and cover issues relating to alleged patterns and practices of discrimination, disparate impact, design and construction, criminal background screening and many other subsets of anti-discrimination laws. She is a member of the National Multifamily Housing Council (NMHC) and National Apartment Association (NAA), and is regularly asked to speak on evolving enforcement issues affecting the multifamily housing industry.
Ms. Calkins also regularly defends companies with respect to fiduciary and prohibited transaction issues related to employee stock ownership plans (ESOPs) and other employee benefit plans arising under the Employee Retirement Security Act (ERISA). These matters are usually putative class action lawsuits filed by plaintiff firms or government investigations brought by the U.S. Department of Labor (DOL). Ms. Calkins is a member of the ESOP Association, and many of the precedential cases she has defended have been cited during presentations during those legal forums.
Ms. Calkins is also experienced in challenging an agency's regulatory authority through rulemaking challenges brought under the Administrative Procedure Act (APA) and in seeking nationwide restraining orders of regulations where applicable.
Ms. Calkins is based in Holland & Knight's Washington, D.C., office, but her practice is national. She has successfully defended and affirmatively filed actions in many federal courts across the country.
Ms. Calkins serves as the deputy section leader of Holland & Knight's Litigation Section, the practice group leader for the firm's Washington, D.C., Litigation Group and a member of the firm's Directors Committee. In 2004, Ms. Calkins was selected for Holland & Knight's Rising Stars program, a dynamic and intensive program in leadership, marketing and management. In 2005, she co-chaired that program. Prior to her current roles, Ms. Calkins served as the marketing partner for the firm's three offices in the Mid-Atlantic region.
In 1995, Ms. Calkins clerked for the Honorable Deborah K. Chasanow in the U.S. District Court for the District of Maryland, where she now serves as a member of the court's Bench-Bar Liaison Committee.
We have not uploaded any case studies yet. Please check back soon.
We have not uploaded any articles yet. Please check back soon.
There are currently no ratings.
Views this week: 9
Views this year: 393
Views: 393