Advisors > Strategic Planning / Management Consulting > Succession / Transition / Exit Strategy
Lee Eisenstaedt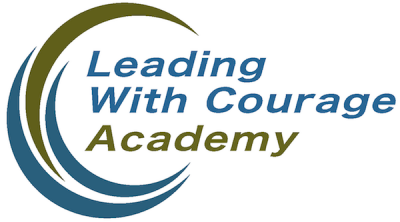 Name:
Lee Eisenstaedt
Company:
Leading with Courage Academy
Title:
Founder
Email:
Lee@LWCAcademy.com
p:
312-827-2643
f:
150 N Michigan Ave
Suite 800
Chicago, IL 60601
View on a map







Message this advisor
Send this advisor a private message (esopmarketplace.com email).

Add this advisor
Add this advisor to your Process Map
We currently have no blog posts for Lee Eisenstaedt.
Lee Eisenstaedt is an advisor to the leaders of employee-owned organizations who want simple, practical and straightforward counsel on succession planning and leadership development. He provides his clients with proven tools and processes to help them build organizational capacity and sustainable businesses on a foundation of Cultures of Ownership, Leadership and Character-based Capitalism.
Lee is the author of four leadership books, including Leading With Courage®: Nine Critical Behaviors Of Effective Leaders and Managers (June 2019) and is researching his fifth book that will feature leaders of and advisors to ESOPs. He's an Official Member of the Forbes Coaches Council, member of National Center for Employee Ownership (NCEO), The ESOP Association, Consultant Allies and the Private Directors Association. Lee is an authorized/certified partner/trainer of Everything DiSC®, Genos Emotional Intelligence's suite of EI assessments including Ignite and the Emotional Climate Index, Five Behaviors of a Cohesive Team®, and Engagement Multiplier®.
Education
Expertise
Lee's career includes 23 years as a senior finance and operations executive in the US and Europe with SC Johnson and the two-time Chief Operating Officer of a Top 5 and a Top 50 CPA firm. He received his MBA from Northwestern University.
Mid-size CPA firm
Retained by a mid-size CPA firm to coach six income partners to prepare at least three of them to be ready for promotion to equity partner within s... Read the full case study >
Mid-size, family-owned manufacturing company
Retained by a mid-size, family-owned manufacturing company to further improve the relationship building skills of its 20-person sales force. ... Read the full case study >
Family-Owned Construction Company
A family-owned construction company brought the Leading With Courage Academy in for a program on Everything DiSC for its top leaders and managers, ... Read the full case study >
Are You as Self-aware as You Think You Are?
Whenever I talk to leaders and managers about self-awareness, someone usually says, "I don't need any of that. I'm alr Read the full article >
Mergers And Acquisitions: Must There Be A Crisis For Leaders To Act?
"In case of emergency, break glass." You've seen that warning many times. But when it comes to addressing leadership c Read the full article >
The Employee Stock Ownership Plan (ESOP) Maturity Continuum
By Kyle Seymour and Lee Eisenstaedt There are about 7,000 organizations with Employee Stock Ownership Plans (E Read the full article >
Bryan I. Schwartz, President, Trim-Tex Inc.





We're a family-owned manufacturing company and we've used Lee to help the members of our Sales team and other executives better understand themselves and ways to improve their ability to build even more effective relationships. Everyone completed a DiSC assessment and then we ran comparison reports between them and members of their teams. Some key leaders were also asked to complete 360 emotional intelligence assessment to help them understand how they are "showing up." To make more informed decisions on who new hires should report to, we've been having them complete a DiSC assessment and then we run comparison reports between them and those whom they might report to. We're trying to get new people off to the best / fastest start possible by pairing them with someone with complementary tendencies and behaviors that they'll get along with. We've found that Lee brings a practical approach to his programs and coaching, which we really appreciate. We've also found that he meets his commitments, to the best of his abilities, without reminders from us. He's also not afraid to tell us what we need to hear rather than what we want to hear.
Vincent A. Martorano, President, Clarion Construction, Inc.





Lee has helped our company in several areas, starting with a DiSC Lunch & Learn program we requested. We appreciated his efforts in our Engagement research, as well as his work on our purpose statement. I've read 2 of his books on leadership & use many of the suggestions for our Directors Qtrly Action Plans.
Views this week: 3
Views this year: 454
Views: 1,367