Advisors > ESOP Financing > Investment Bankers
Kevin Hanson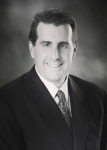 Name: Kevin Hanson
Company: Business Transition Advisors
Title: Director
Email: khanson@bta.us.com

p: 312-948-9194
f:

Message this advisor
Send this advisor a private message (esopmarketplace.com email).

Add this advisor
Add this advisor to your Process Map
We currently have no blog posts for Kevin Hanson.
Mr. Hanson serves on the Board of Directors of Carl Warren & Company and serves as the Treasurer of the Board of Directors of the Milwaukee Chamber Orchestra. Previously Mr. Hanson was a Principal with Marshall & Stevens, a Vice President with Valuation Research Corporation and a Research Associate with Robert W. Baird & Co.
Education
Expertise
With over 15 years of experience, Mr. Hanson has been advising boards of directors, management teams and investors through mergers and acquisitions, fairness opinions, ESOP valuations, fundraising, due diligence efforts and strategic and succession planning.
We have not uploaded any case studies yet. Please check back soon.
We have not uploaded any articles yet. Please check back soon.
There are currently no ratings.
Views this year: 491
Views: 876