Advisors > ESOP Accounting & ESOP Accountants
Josh Billiard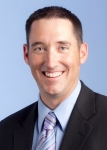 Name: Josh Billiard
Company: EKS&H
Title: Audit Senior Manager
Email: jbilliard@eksh.com

p: 970-282-5416
f:

Message this advisor
Send this advisor a private message (esopmarketplace.com email).

Add this advisor
Add this advisor to your Process Map
We currently have no blog posts for Josh Billiard.
Josh is a senior manager at EKS&H and has more than 11 years of public accounting experience. He is a member of the ESOP leadership team and is also part of the leadership team within the firm's construction niche, as construction and related companies frequently have ESOP ownership structures. His expertise includes initial ESOP transactions and consultation on a variety of ESOP accounting issues, along with audits of these plans and ESOP-owned companies.
Education
We have not uploaded any case studies yet. Please check back soon.
We have not uploaded any articles yet. Please check back soon.
There are currently no ratings.
Views this week: 8
Views this year: 344
Views: 950