Advisors > ESOP Valuation
John Murphy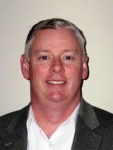 Name: John Murphy
Company: Atlantic Management Co
Title: President
Email: jpm@atlantic-mgmt.com

p: 603-436-8009
f: 603-427-0146

Message this advisor
Send this advisor a private message (esopmarketplace.com email).

Add this advisor
Add this advisor to your Process Map
We currently have no blog posts for John Murphy.
John P. Murphy, ASA, MCBA, CVA is President of Atlantic Management Company. In that capacity, he coordinates the firm's ESOP, merger and acquisition, and ownership transition activities.
Mr. Murphy is instrumental in providing valuation and financial advisory services in connection with the implementation of Employee Stock Ownership Plans (ESOPs). He also represents buyers and sellers of middle market companies, and has negotiated and structured complex recapitalizations, leveraged and management buyouts, corporate acquisitions, and family business transfers, to include the placement of senior and subordinated debt.
Mr. Murphy conducts valuations in connection with business succession, employee stock ownership plans (ESOPs), estate and gift tax matters, marital dissolutions, purchase price allocations, goodwill impairment studies, and mergers, acquisitions, and divestitures.
Mr. Murphy teaches courses for business owners, attorneys and accountants on business valuation and business succession issues, and is a frequent panelist at seminars sponsored by the ESOP Association.
Mr. Murphy is a member of the American Society of Appraisers (ASA), Institute of Business Appraisers (IBA), National Association of Certified Valuators and Analysts (NACVA), and has been awarded the Accredited Senior Appraiser, Master Certified Business Appraiser and Certified Valuation Analyst designations from the valuation organizations.Mr. Murphy is also an active member of The ESOP Association, The National Center for Employee Ownership and the Vermont Employee Ownership Center. He is also a member of the ESOP Association's Valuation Committee, is past Chairman of the ASA's Business Valuation Committee for its Boston Chapter, is past State Director for ASA for New Hampshire, and is a past member of ASA's Board of Examiners and the Executive Committee of the ESOP Association's New England Chapter.
Before joining Atlantic Management Company in 1989, Mr. Murphy was affiliated with McLaughlin Research Corporation. Prior to that, he was a military intelligence analyst with the United States Air Force Electronic Security Command and served in the United States, Japan, and Greece. He received a BSBM from the University of Maryland.
Education
We have not uploaded any case studies yet. Please check back soon.
We have not uploaded any articles yet. Please check back soon.
There are currently no ratings.
Views this year: 139
Views: 2,017