Advisors > 1st Stage - Feasibility Study > Lawyers > Executive Compensation Lawyers
Jay Friedman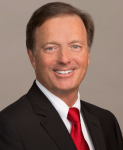 Name:
Jay Friedman
Company:
Wilkins Finston Friedman Law Group
Title:
Partner
Email:
jfriedman@wifilawgroup.com
p:
210-702-3954
f:
210-519- 2762
755 East Mulberry Ave
Suite 200
San Antonio, TX 78212
View on a map







Message this advisor
Send this advisor a private message (esopmarketplace.com email).

Add this advisor
Add this advisor to your Process Map
We currently have no blog posts for Jay Friedman.
Jay Friedman has over 30 years of experience with the employee benefit aspects of mergers and acquisitions, all aspects of qualified retirement plans with an emphasis on the implementation and operation of leveraged employee stock ownership plans (ESOPs).
Jay also has extensive experience in the area of plan mergers and issues concerning collective bargaining agreements and the impact of multi-employer pension plans and the imposition of withdrawal liability. In the general tax area, he spends considerable time in all areas of deferred compensation taxation. Jay also spends considerable time providing ERISA litigation support and has argued before the US 5th Circuit Court of Appeals on multiple occasions.
Jay is listed in The Best Lawyers in America, 2005 - 2006 and 2009 - 2017. He was recently honored by Best Lawyers in America San Antonio Employee Benefits Lawyer of the Year in both 2014 and 2016. He has also been recognized as a Texas Super Lawyer in Employee Benefits/ERISA Law, 2003-2004 and 2007 - 2013, by Thomson Reuters.
Education
Previous Law Firm Experience:
Norton Rose Fulbright – Partner (Fulbright & Jaworski), 1984-2014
Education:
J.D. South Texas College of Law, 1984
B.B.A. (with honors) University of Texas, Accounting Austin (with honors), 1980
Admitted as a CPA in Texas 1983
Bar Admissions and Affiliations:
State Bar of Texas
American Bar Association
Council of the Gulf Coast TE/GE Council
San Antonio Bar Association
Expertise
Jay has over 10 years experience in representing both transactional fiduciaries as well as private companies implementing leveraged ESOPs. Jay also assists ongoing ESOPs in qualified plan maintenance. Jay's core practice involves fiduciary compliance with an emphasis on negotiation and implementation of leveraged ESOPs.
We have not uploaded any case studies yet. Please check back soon.
We have not uploaded any articles yet. Please check back soon.
Daniel Reser, President, Fiduciary Services Inc.





Jay has represented me in my capacity as an ESOP trustee, drawing up plan and trust documents as well as transaction documents, he provides legal due diligence reviews for transactions; he has advised & assisted with transaction negotiations, and he can handle ongoing legal maintenance of the trust and plan for future filings & amendments. Jay is an experienced ERISA attorney, he has worked with ESOP transactions for many years, his qualifications and expertise are excellent.
Joseph M. Wisniewski, Chairman & CEO, Corporate Transition Consulting Inc.





Jay has a clear understanding of the M&A process involved in ESOP transactions used for exit plan and a financing tool for acquisitions along with his ERISA expertise. This is unique and important because many ERISA attorneys have difficulty understanding the M&A transaction. He is able to get right on drafting transaction documents to get them drafted and executed. No one ever feels they are waiting for him instead in most cases he is a catalyst. Even though he is very busy he gets documents drafted expeditiously and with near perfection. Jay is very smart and has a lot of information at the tip of his tongue. However unlike many lawyers he doesn't have to put on the appearance of being the smartest guy in the room. He is very polite, with a great personality and is a great team player.
Gregory E. Kniesel, ASA, Managing Director, Value Management Inc.





Mr. Friedman is an experienced professional that works well with the ESOP team. He has the ability to understand complex transaction structural issues and provide meaningful input while keeping document verbiage concise and accurate. He is easy to work with and always available as needed.
Views this week: 4
Views this year: 136
Views: 2,295