Advisors > ESOP Financing > Mezzanine Financing
Jamie Walrack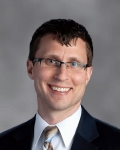 Name:
Jamie Walrack
Company:
First American Bank
Title:
Assistant Vice President
Email:
jwalrack@firstambank.com
p:
847-586-2285
f:
847-586-2285
1650 Louis Avenue
Elk Grove Village, IL 60007
View on a map







Message this advisor
Send this advisor a private message (esopmarketplace.com email).

Add this advisor
Add this advisor to your Process Map
We currently have no blog posts for Jamie Walrack.
James is a commercial relationship manager working with a variety of businesses ranging from heavy manufacturing to consulting and brokerage companies. He specializes in ESOP financing and lending to closely held middle-market companies with an emphasis on cash flow lending.
James holds a Bachelor of Science from Iowa State University. He is an active member of the Illinois Chapter ESOP Association as well as the National Center for Employee Ownership (NCEO) and regularly attends conferences outlining the intricacies of employee ownership.
Education
Manufacturer, Norwood, NJ: $12,000,000
First American Bank was able to refinance the existing ESOP debt and liquidate the seller notes from the original ESOP financing that had ... Read the full case study >
Healthcare Services Provider, New York, NY: $20,000,000
The purpose of this transaction was to finance the purchase of the remaining 52% of the company stock from various shareholders of the compan... Read the full case study >
Manufacturer, Orlando FL: $7,000,000
This $7,000,000 transaction allowed the ESOP to purchase of 51% of the company's stock from its two owners. The buyout was structured through a term n... Read the full case study >
We have not uploaded any articles yet. Please check back soon.
Ted Swanson, CEO, IT Solutions Consulting, Inc.





We've worked with Jamie for about a year, and he's been fantastic to deal with; they all are at First American - but Jamie has been truly outstanding. He was an excellent choice to do the second round of our bank financing, he handled our case quickly and professionally and with a miniumum amount of problems throughout the whole process. I give him very high marks!
Views this week: 1
Views this year: 332
Views: 2,670