Advisors > Lawyers > ESOP Lawyers
Gregory Brown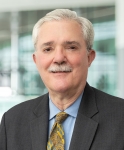 Name:
Gregory Brown
Company:
Polsinelli
Title:
Shareholder
Email:
gbrown@polsinelli.com
p:
312.463.6335
f:
150 N. Riverside Plaza
Suite 3000
Chicago, IL 60606
View on a map


Message this advisor
Send this advisor a private message (esopmarketplace.com email).

Add this advisor
Add this advisor to your Process Map
We currently have no blog posts for Gregory Brown.
Gregory Brown is a partner in Polsinelli's Chicago office. Greg Brown is a nationally known legal expert in employee stock ownership plans (ESOP), the Employee Retirement Income Security Act (ERISA) fiduciary or trustee matters, tax-qualified retirement plans, executive compensation and ERISA litigation. Greg Brown can also act as an expert witnesson matters involving employer securities such as a plan investment, as well as fiduciary law, in areas of status, duties and remedies under ERISA law.
Education
· University of Illinois, J.D.
· University of Kentucky, B.S
Expertise
Gregory Brown serves closely-held as well as Fortune 500 publicly traded companies, representing them on a broad range of employee benefits matters. Industries served include food and beverage, healthcare, banking and financial services industries. Greg Brown also advises on minimizing litigation risk through benefit plan design, corporate governance and benefit plan administration.
We have not uploaded any case studies yet. Please check back soon.
We have not uploaded any articles yet. Please check back soon.
There are currently no ratings.
Views this week: 12
Views this year: 343
Views: 3,375