Advisors > Lawyers > Corporate Lawyers
Grant McCorkhill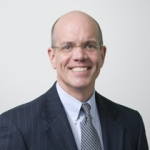 Name:
Grant McCorkhill
Company:
Holland & Knight LLP
Title:
Partner
Email:
grant.mccorkhill@hklaw.com
p:
312-715-5743
f:
312-578-6666
131 Dearborn St
30th Floor
Chicago, IL 60603
View on a map


Message this advisor
Send this advisor a private message (esopmarketplace.com email).

Add this advisor
Add this advisor to your Process Map
We currently have no blog posts for Grant McCorkhill.
Grant McCorkhill is a partner in Holland & Knight's Chicago office. His practice focuses on ESOP transactions, ESOP financing, commercial and real estate transactions and related finance transactions. Mr. McCorkhill represents both borrowers and lenders in ESOP, commercial and real estate transactions. He also represents several real estate developers in property acquisition, development, leasing and disposition.
Education
Case Western Reserve University School of Law, J.D.
The College of Wooster, B.A.
Expertise
Mr. McCorkhill advises with companies, plan sponsors, trustees and finance sources in structuring, financing and documenting ESOP transactions. Mr. McCorkhill experience and expertise includes all stages of ESOP transactions, including Plan design, development, implementation, leveraged financing and refinancing.

Mr. McCorkhill's commercial real estate experience includes all aspects of commercial real estate, including real estate acquisition, property development, commercial leasing, property disposition, 1031 exchanges, TIF financing, joint ventures and affordable housing.
We have not uploaded any case studies yet. Please check back soon.
We have not uploaded any articles yet. Please check back soon.
There are currently no ratings.
Views this week: 3
Views this year: 409
Views: 4,625