Advisors > ESOP Quarterback Advisors
George Raftopoulos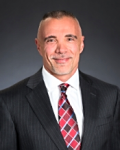 Name: George Raftopoulos
Company: ROI-Cubed
Title: Founder
Email: george@roi-cubed.com

p: 207-985-8787
f:

Message this advisor
Send this advisor a private message (esopmarketplace.com email).

Add this advisor
Add this advisor to your Process Map
We currently have no blog posts for George Raftopoulos.
George Raftopoulos spent 25 years growing a registered investment advisory firm that became one of the largest offices by revenue in the country for a national broker/dealer. Having expanded the firm both organically and through acquisitions, he eventually sold the practice to a competitor and his passion for consulting businesses on value growth, transition planning, and mergers & acquisitions began.
Education
George serves his clients as a Corporate Value Growth Advisor (CVGA®) licensee, a Certified Mergers & Acquisitions Advisor® (CM&AA), a CERTIFIED FINANCIAL PLANNER™ Practitioner (CFP®), and a Certified Estate Planner™ (CEP®) certificant . He is a 1987 graduate of Tufts University with a BA in economics as well as having earned his MBA with a tax concentration in 1996 from Bentley University.
Expertise
George and ROI-Cubed consult business owners with a unique process and methodology that first begins with an assessment audit of the company to identify potential risks, thereby increasing profits and overall enterprise value. Their work then considers the company's owners, company's board, and the company's overall financial goals in formulating the most strategic exit option for all parties involved. ROI-Cubed is industry agnostic and has worked with privately held and family owned companies in a variety of industries with revenues between $2m and $50m across the country.
We have not uploaded any case studies yet. Please check back soon.
We have not uploaded any articles yet. Please check back soon.
There are currently no ratings.
Views this year: 218
Views: 218