Advisors > ESOP Feasibility Study
Fred Thomas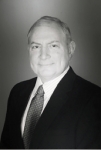 Name: Fred Thomas
Company: Business Transition Advisors
Title: Managing Director
Email: fthomas@bta.us.com

p: 562-457-9285
f:

Message this advisor
Send this advisor a private message (esopmarketplace.com email).

Add this advisor
Add this advisor to your Process Map
We currently have no blog posts for Fred Thomas.
Mr. Frederick H. Thomas is Managing Director of BTA, Inc., principally responsible for business development, succession planning, ESOP formation, consulting, merger/acquisition and transaction design
Education
Fred Thomas graduated from the University of Missouri with a degree in Business Administration along with Finance major.
Expertise
Fred Thomas has been actively involved in the financial industry since the mid '70's. Mr. Thomas is a member of The National Center of Employee Ownership (NCEO), The ESOP Association and The Society of Financial Service Professionals.
We have not uploaded any case studies yet. Please check back soon.
We have not uploaded any articles yet. Please check back soon.
There are currently no ratings.
Views this year: 442
Views: 781